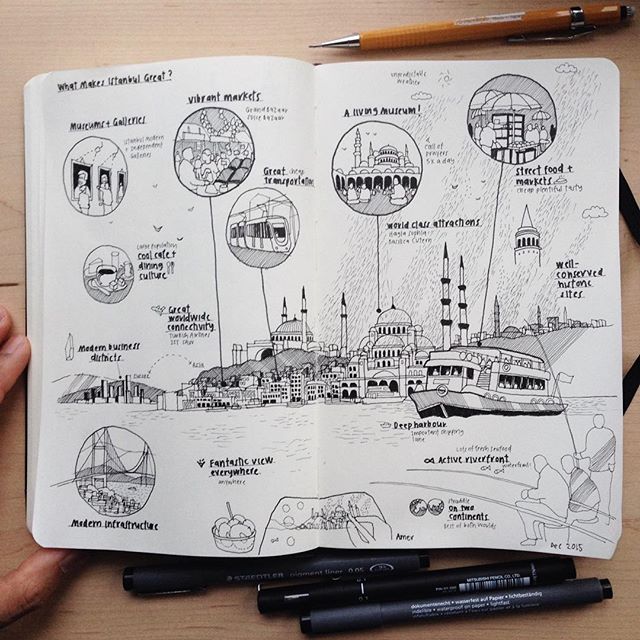 I've always enjoyed doing illustrative notes like these. As an architect and an Urban Design graduate, finding different characteristics of the places I've visited is what makes travel exciting. Doing notes likes this does take time – mostly trying to figure out the composition. Lately I've started to do drafts in the smaller moleskine as below: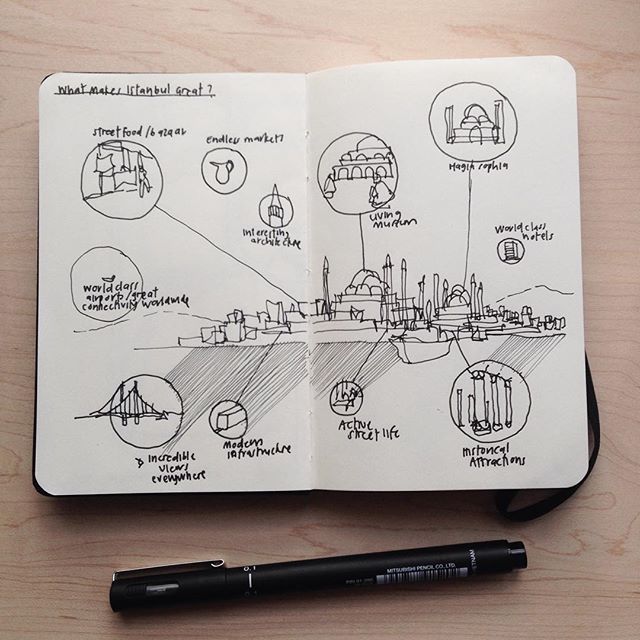 These are some of the points noted above just in case you can't read my ugly hand writing!
Museums and Galleries
Vibrant markets
Great Transportation
Cool cafes and dining culture
Great worldwide connectivity
Modern business districts
modern infrastructure
Fantastic views everywhere
a living museum
world class attractions
street food and markets
well conserved historic sites
deep harbour
active riverfront
on two continents!