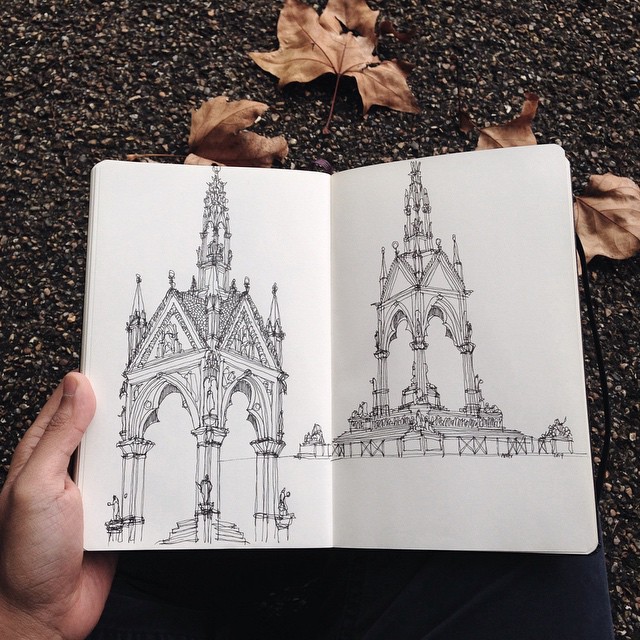 It was yet another cloudy afternoon. Having left Berlin just over 3 weeks ago, I was on a mission to visit the museums area in South Ken looking for an inspiration to draw London. It has been awhile since I've visited these clusters of world-famous museums (which includes the V&A, Natural History and the Science Museums). Surely these inspiring places would give me a boost to draw some of London's attractions. However, it turned out otherwise. Huge crowds and an even larger queues dampened my spirit to capture these spaces.
Instead I headed out to Kensington Gardens on my way to Bayswater. It was then when I passed across this familiar monument. For many years, I've been a regular in this area having lived in nearby Lancaster Gate. Despite that, I've never taken notice what the monument stands for. What a great opportunity it was. By drawing this on location, I'll sure take note of it next time.. It turns out that this is a monument that was commissioned by Queen Victoria for her husband Prince Albert. This monument stands magnificently in front of the Royal Albert Hall.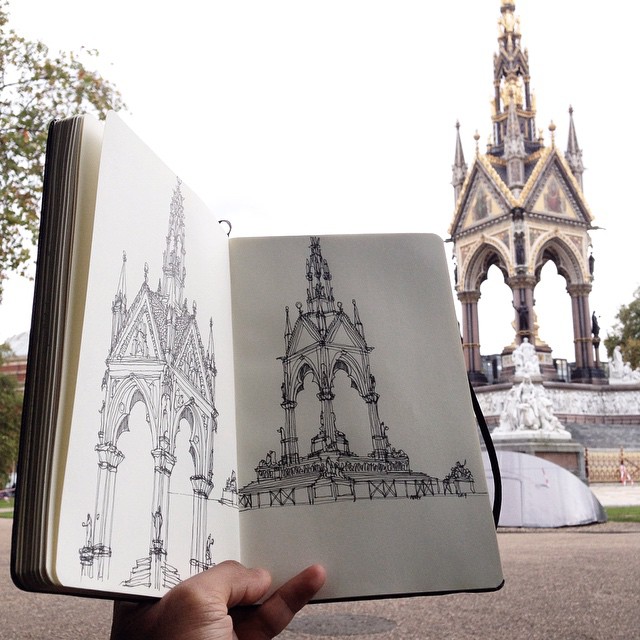 I've started by drawing on the right page. However I thought I could've drawn it better. That's when I've decided to draw a more detailed version on the left. Have you taken for granted an important landmark in your city?