This post was long due.
It was 7:30am in the morning and I was ready to leave for work. The year 2013 has been a very quiet one for me for all things TendToTravel. However, that morning was different. I decided to check my twitter timeline and was surprised to see Etihad Airways was celebrating their 10th year of flying (who knew they were that young!). I was excited to see my favourite airline achieving so much within such a short period of time.
To celebrate the occasion, Etihad had given away 9 tickets randomly to their passengers inflight within the past few weeks. The 10th 'so called' Golden Ticket was to be given out to an online winner using their social media platforms.
The competition was relatively straight forward. Upload a photo and wish them happy birthday. As straight forward as it sounds, I had a problem. The deadline was around noon UK time.
Not wanting to lose this opportunity to congratulate them, I've decided to spend about 15 minutes of my time figuring out what to upload and what to say. This was my submission: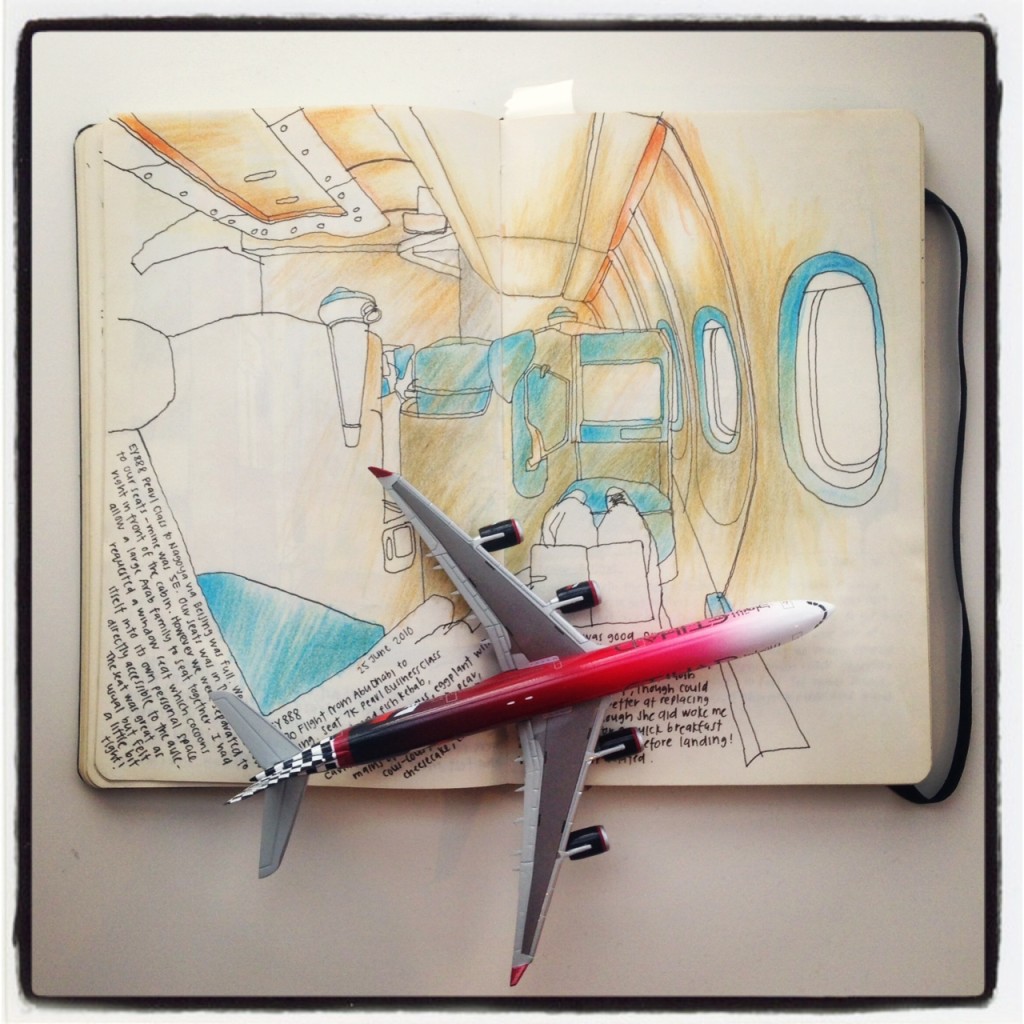 A sketch I did on an Etihad Airways plane back in 2010 with an Etihad F1 special livery die-cast model plane I've been collecting (which I've also flown a couple of times). I also wished them "Etihad changed the way I travel and see the world! Thank you and Happy birthday!" Simple.
A week later. Competition forgotten.
Instead I was preparing to leave for Nepal and the Seychelles within the next few days and had just bought my Christmas flight ticket to Sydney / Melbourne for December. Was surprised to see a text from @rambleandwander
"OMG! You won the Etihad contest! Congrats"
What a text it was. Probably the best text I've received. Being shocked was an understatement. I thanked him coz I knew without it I wouldn't know this for a while.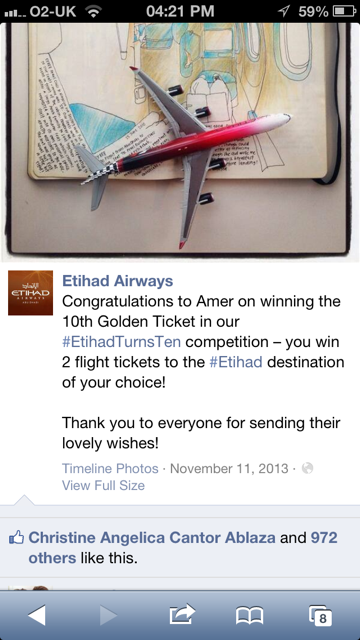 The win was 2 tickets to go to ANY Etihad destinations around the world. What an incredible prize. No doubt the biggest win in my life. Destination of choice: Brazil!
*Thank you Etihad Airways for flying me to Sao Paulo, Brazil. Hoping to fly with you to some other inspiring destinations across the globe.