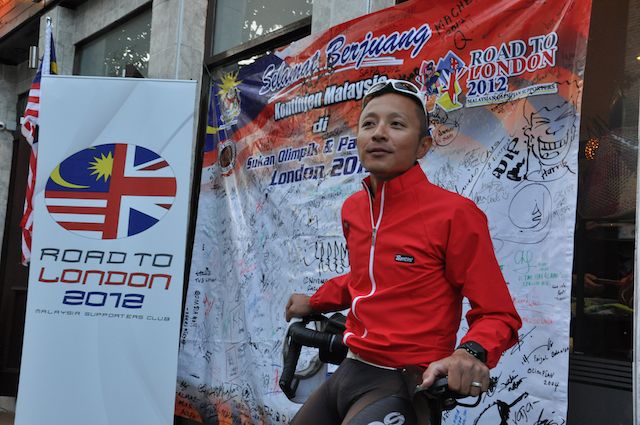 I have to admit that I'm quite a big sports fan. I enjoy almost every sports (watching them at least) and as a kid had always dreamt of being in an athlete shoe. Of course, I've been stuck in a limbo (prolonged dream state) since then but that's another story for another day. How excited was I when I was invited to have a dinner session with the Malaysian Olympic Team courtesy of OMEC. Which sportsmen (yeah right) would ever give up a chance to see the best Malaysian players in a meet and greet session just a day before the Opening Ceremony? Definitely not me.
So here I am in an event, where I am slightly clueless who the Malaysian athletes were. Yes, surely they were wearing the bright orange Malaysian jersey but having lived away from Malaysia for years now, I do feel slightly embarrassed not knowing many of them. Of course I was hoping to see Malaysia's brightest gold medal prospect and the world number one Badminton player – Lee Chong Wei. But that did not materialise since he needs to prepare himself in a conducive state. That's what Malaysian coach, Rashid Sidek told me when we had a chat about the preparation being done for the Games.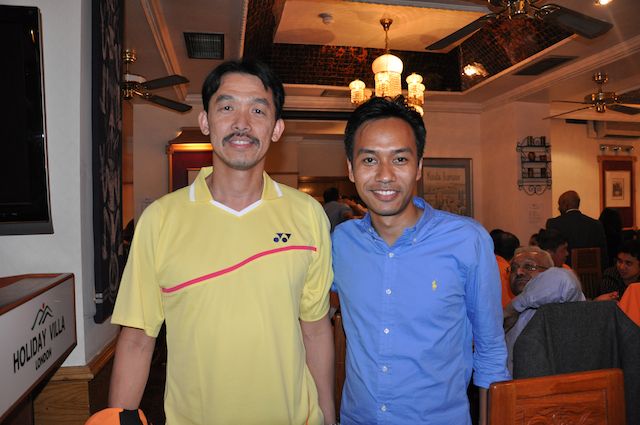 Oh wait, did I say Rashid? Yes, instead of talking to Chong Wei, I did get to talk to former world number one player and world champion. Yes, you can see me smiling albeit abnormally and definitely tired in this photo.
You see back in my crazy badminton days, where I've spent my evenings perfecting my skills, Rashid Sidek was my idol. He was the guy who helped won the elusive Thomas Cup for the Malaysians for the first time in 25 years. Plus he was a friendly chap too. Never knew a former champion could have such a humble and grounded personality. We talked about the Games,Opening ceremony, events, training and my biggest question of all – how much pressure athletes received during events. According to Rashid, without a doubt the biggest pressure for any Malaysian athlete is to win a singles event in an Olympic Game. Badminton is still Malaysia's biggest hope.
Despite that, Rashid was optimistic about Malaysia's chances of winning a gold medal. And so am I. Good luck Team Malaysia. I will support you all the way. Though I didn't know almost all of you that attended today's event, I'm definitely proud that you've made it to the London Olympics. Meeting you was truly inspirational.
Malaysia Boleh!