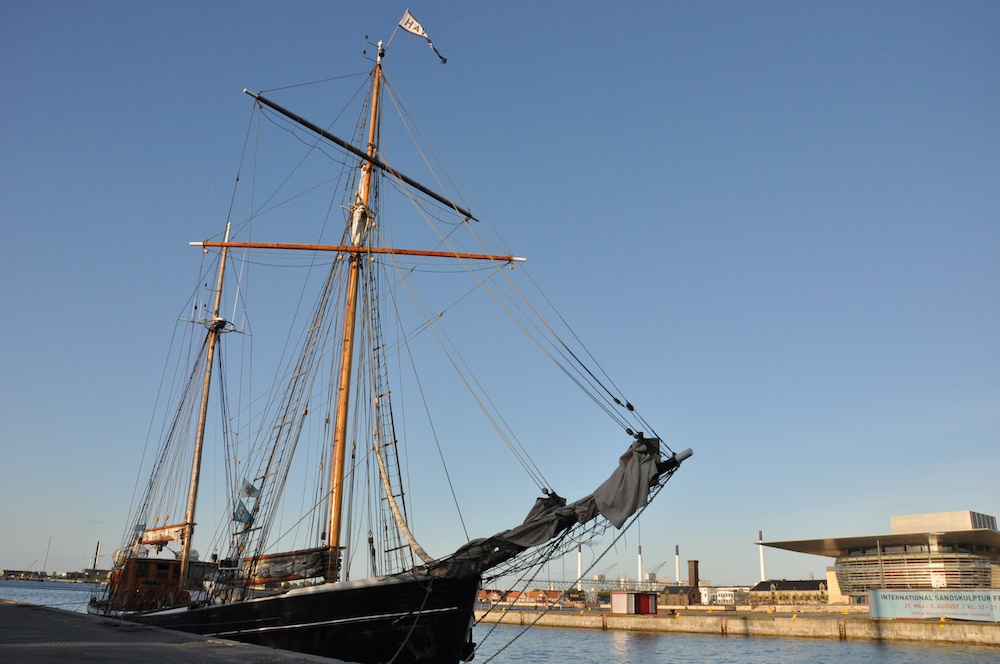 Scandinavia is darn expensive.
Not a very good way to start an article isn't it? Short sentence, but enough to put me off for a very long time.
I've always enjoyed travelling to exotic looking places as far and as detached away from the hectic life of living in London. Places that looks and feels different but at the same time doesn't hurt my wallet. My fascination was always towards the East of Europe, Middle East and more recently India. There's something exciting of being in a totally different environment. And of course my curious mind helps too. It stimulates my mind and cures my enthusiasm towards something new. I'm not saying that London is boring (I doubt it ever will be), but I've made a choice to explore as much as possible when I still can afford to do so.
However, my perception towards travel has changed dramatically very recently. After having a short hiatus from architecture, I have since regained a renewed energy and interest not only to this field, but also to the quality of life in urban areas.
I have travelled to places as far as China, India and the Middle East to find a culture and environment which is totally alien to the West. Only to find myself looking for an even further region to explore. After 5 months of being away from London, I came to a realisation that I do not need to travel to the corners of the globe to find architecture (In this advanced era, I'm not sure how much I could learn from Petra or Angkor Wat apart from its history and surroundings), but I should just look around the corner for inspiration. Kinda those textbook thing you'll learn – proven and could be applied right away (though bearing in mind that I get easily bored with the same stuff, lets see how long I could travel this way).
Oh yes, as a note – I did try to write about Petra and what we could learn from it, but I found it hard to make sense of the story and hence left it on my growing draft post list (30+ if you wanted to know).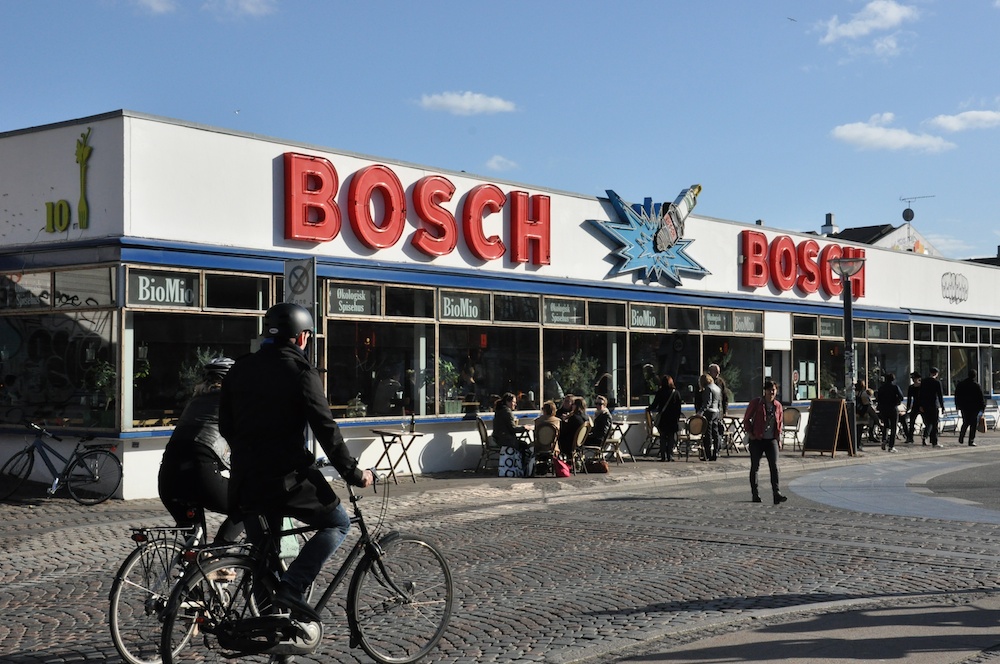 Meatpacking District
What better way than to travel to a region that is rich in design but never on my list. Scandinavia. Or to be extra specific – Copenhagen for a long bank holiday weekend. Copenhagen as you know it, is the place to be in Scandinavia. Or at least that's what I was told in my favourite magazine ever the Monocle. Besides boasting one of the highest quality of life in any city in the world today (it was rated number 1 in 2008), the city has every single thing a designer would love – nicely designed houses in perfect surroundings, a cool and buzzing airport that uses timber flooring throughout (yes, read timber), clever signages so that you wouldn't get lost, and cool looking shops and cafes that miraculously combine design and tradition as I found it at the meatpacking district (you need to keep those Viking traditions don't you – I mean, shipyard cafe looking interiors – as if I've been to a shipyard before).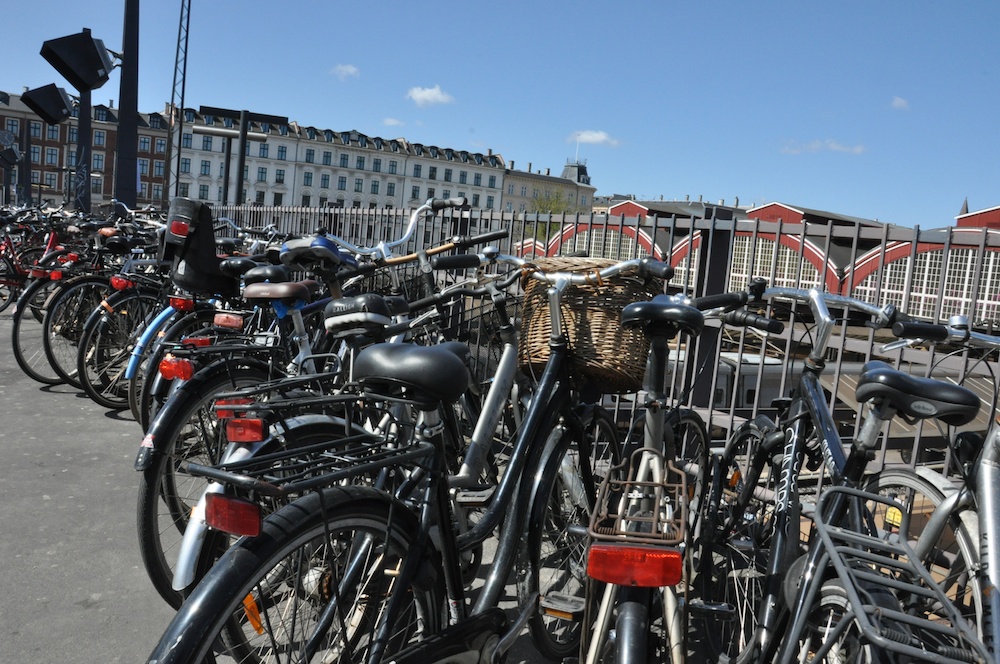 There's 2 bicycles for every resident in Copenhagen, or is there..
All of that plus one of the highest bicycle ridership in any city in the world (I was told by a local that there were more bikes than people in Copenhagen). I would've never imagined how cycling really adds to the quality of life of any city in the world today, until I decided to join them Copenhageners along. It was an eye opener for sure, especially when you're able to cycle across those countless green fields on your way to the city without worrying for your safety on the road! Oh, add another thing – they all speak good english which makes any short trip outside english speaking countries a wonder especially when you're travelling alone.
To say it short, this experimental trip has been purely a designed-orientated one that had rekindled my spirit to enjoy simple great design and understanding higher quality of life in urban areas.
I hope I could entice you with some designed-related Copenhagen articles in the next few posts. But, since writing a post only in design would bore out the hell for some of my readers, I thought it might be a good idea to start off by inserting some of the more famous places that this city has to offer.
Have you been to Copenhagen? What do you like most about the city?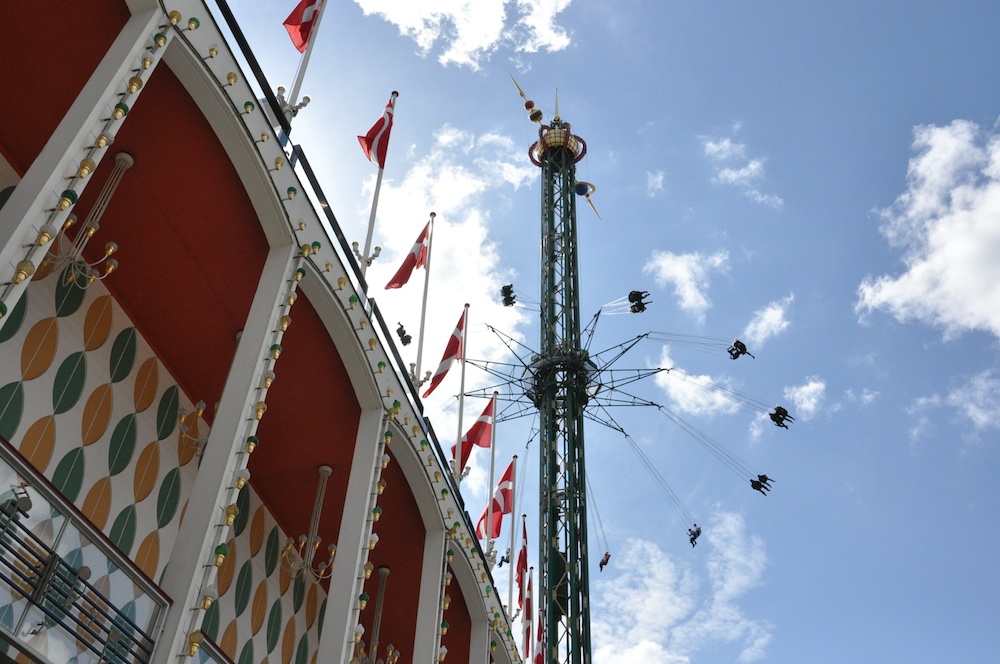 Tivoli Gardens – an amusement park smack bang in the heart of Copenhagen. It's decently sized for something in the middle of a city. One thing that shows how quality of life could be achieved in the heart of the city (provided you have money to pay the entry fee that is)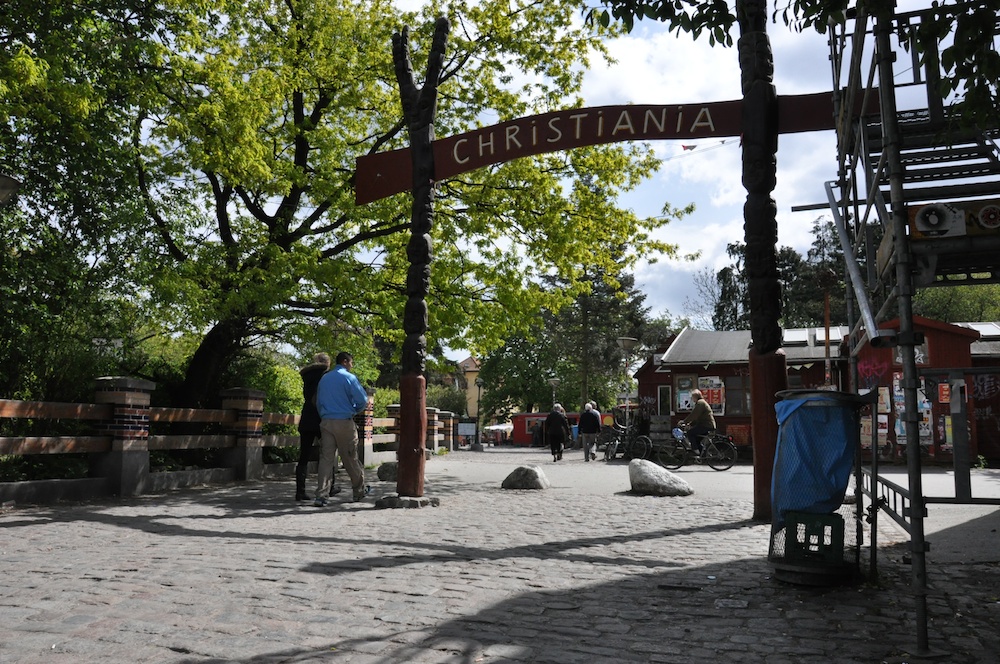 Christiana, a self-proclaimed autonomous region – or at least that is what they say – it has its own laws, which is literally no law. It is a self-governing society where everyone is responsible for the wellbeing of the collective. People buy and smoke hash here and the atmosphere is free-spirited. Oh by the way, photos are not allowed here.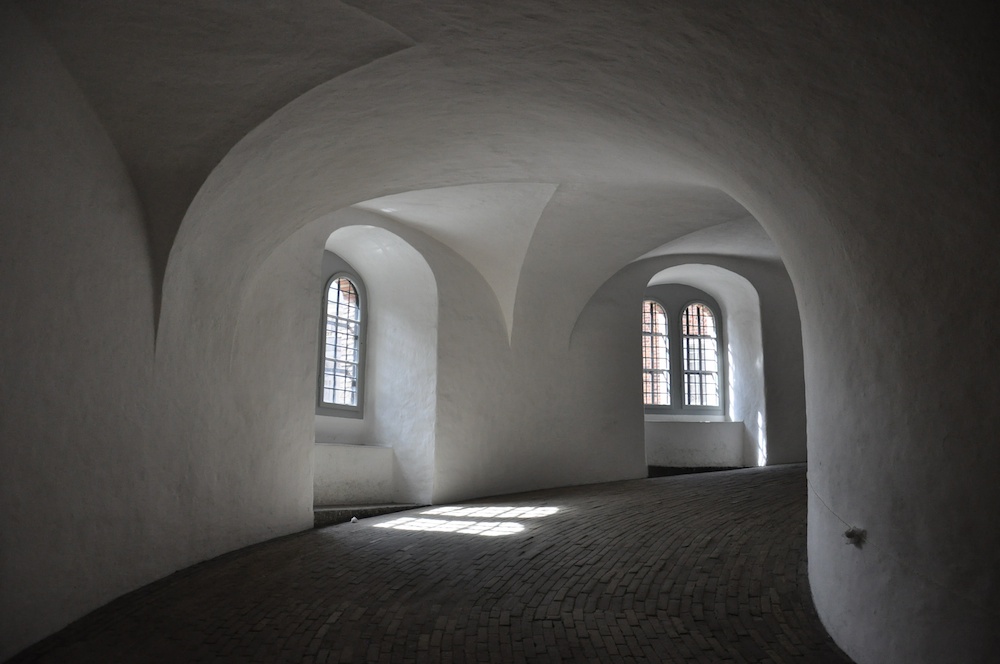 I thought the interior of this clock tower really look cool here.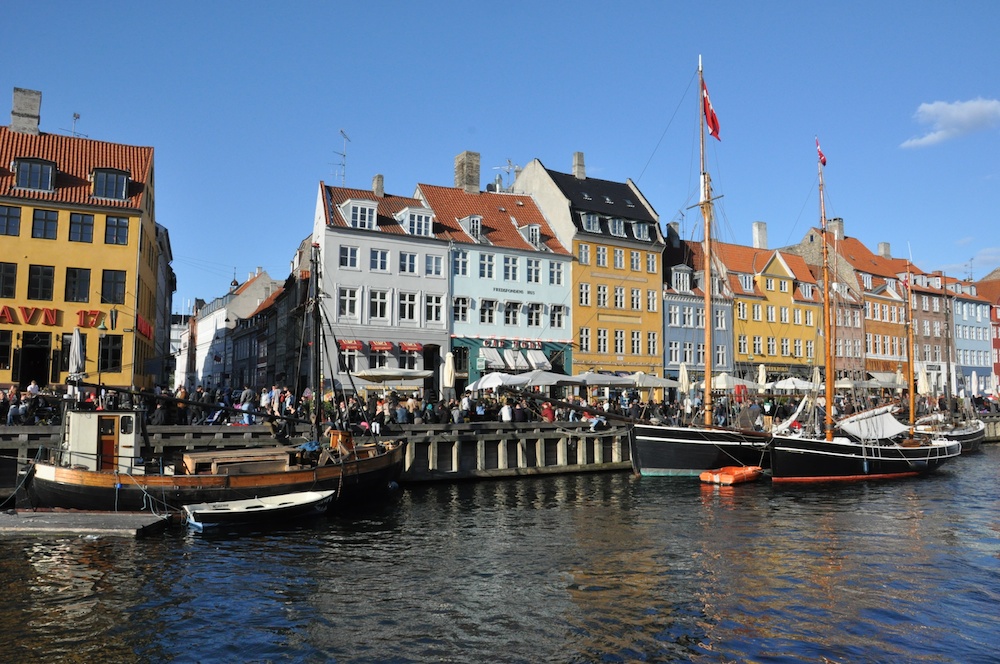 Nyhavn, Copenhagen's liveliest street buzzing with bars and pubs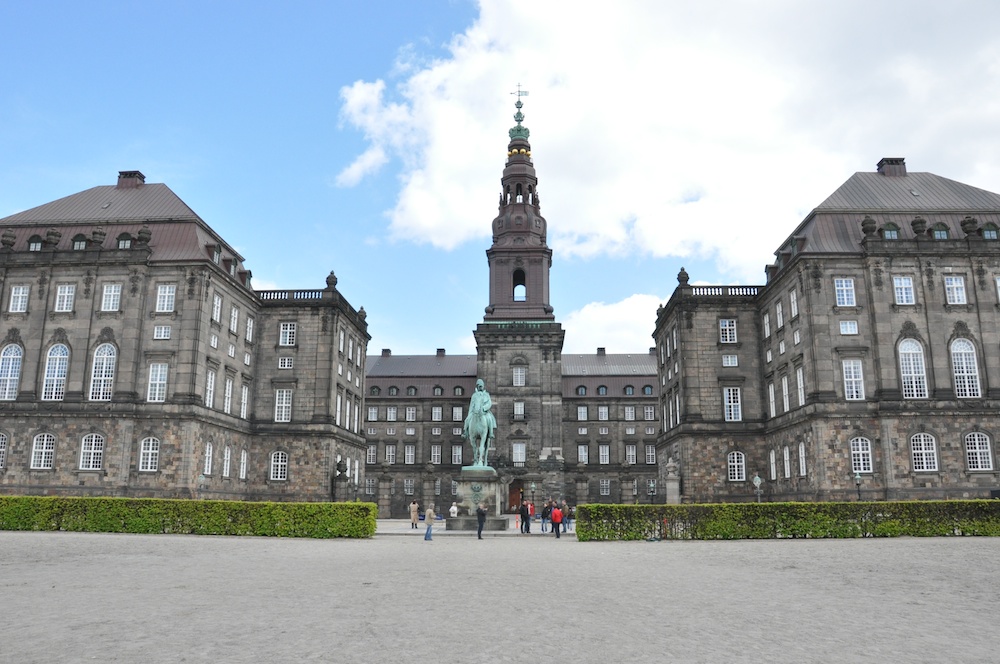 As a kingdom, Copenhagen possess lots of palaces and castles. If you're into this make sure to give them a visit.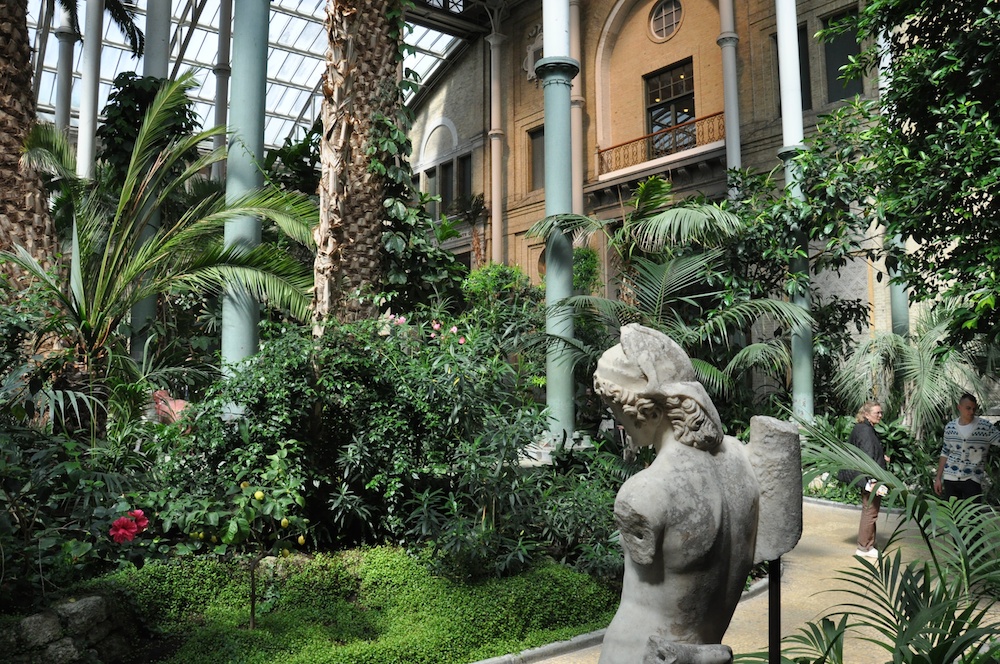 They also have an abundance of museums and galleries. This is the Carlsberg Glyptotek which has this cool tropical garden in its courtyard.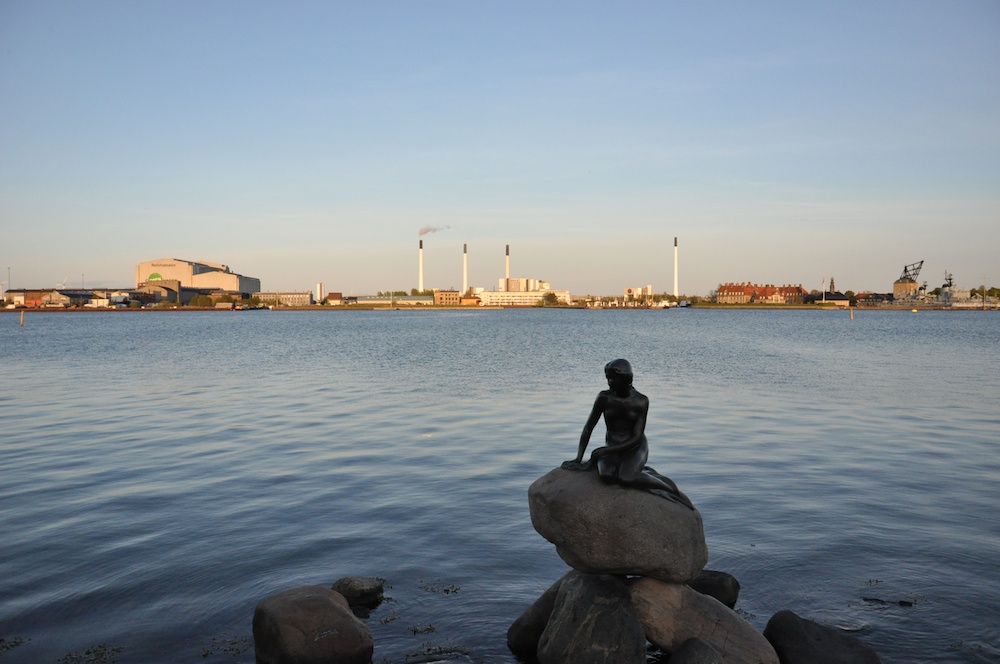 Oh before I forget, they have this Little Mermaid which is apparently their number one attraction. How amusing..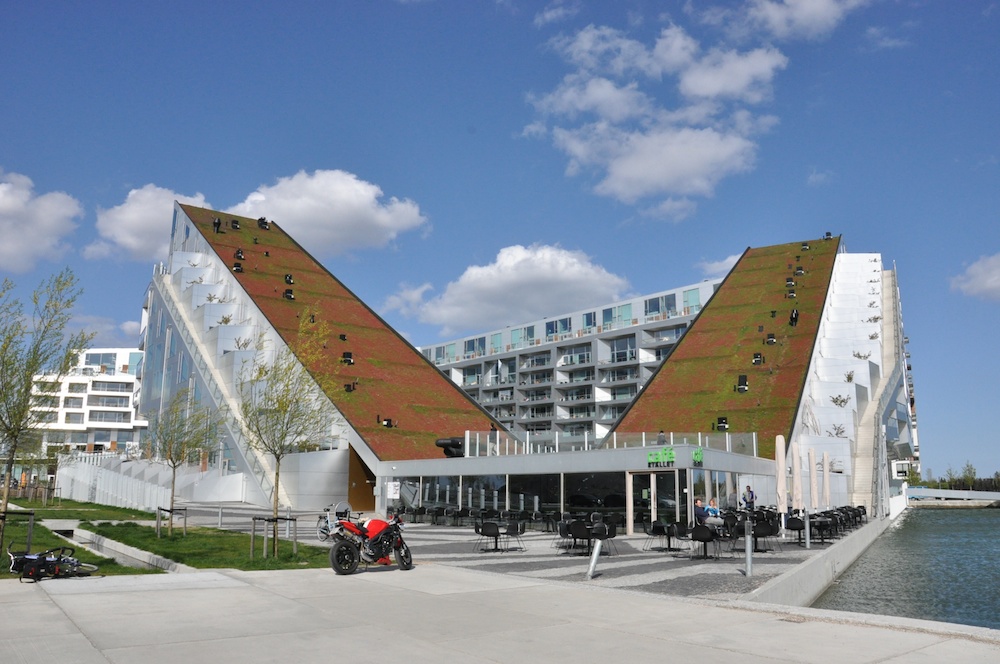 8Tallet – has been voted as the best place to live in the world. Each house has a private balcony and entrance.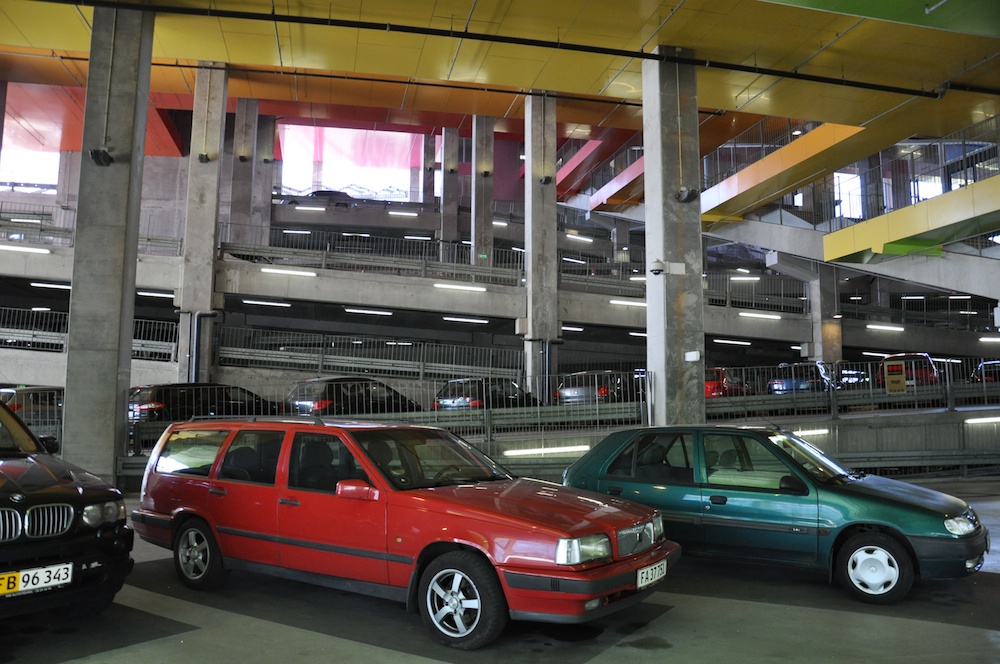 Yes, they even designed a parking space. How cool is that?