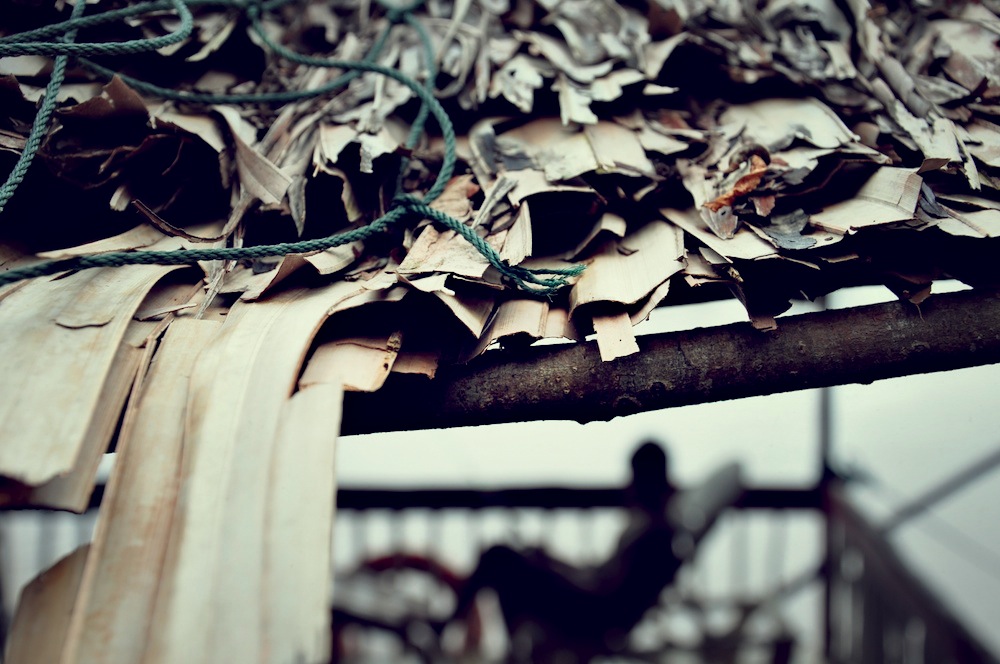 This post was long overdue.
Six months to be precise. Despite my continuous effort to travel and experience as much as possible, I simply could not afford to write all of my experiences. I would not blame this solely to the lack of time I have nowadays, but some experiences seem so special that describing it wouldn't do any justice.
One of them is this unintentional visit to the raft house in Rompin, Malaysia with two of my best mates Fakhrul and Shaliza. It was a typical monsoon day – cloudy with the occasional rain. There was not much activity we were excited to do at the resort we're staying, so after a really good Malaysian breakfast, Fakhrul had this great idea of visiting this raft house he'd known for a while. Being a fairly urban type of guy, I was naturally excited to see myself what this raft house really looked like.
To be honest with you, I was kinda nervous to see this raft for the first time. The river was flowing fast in the middle of the monsoon season. Some villages around the area were flooded and connection between towns were affected. But hey, staying in a resort wasn't my kind of thing either. So off we went relaxing on the deck chairs watching the time passing by.
This was one of the rare occasion when we were all in awe and stayed quiet for a few hours. Listening to the soothing sound of the flowing water and the light rain whilst trying our luck on fishing. It was good times. Definitely a simple experience to remember.