I know this is slightly off topic for my architectural blog these days, but I thought I would try to connect to my Malaysian readers before I finally fly off to the UK again soon.
I have to make a confession, I haven't been to Thailand. Nor Vietnam or Cambodia. Heck, I've never ever been to the other side of Malaysia yet – the Borneo states of Sabah and Sarawak. Despite that, these places are definitely in my list and it has been for a very long time too. Yet, I continue to save money to travel to more places. Why do I do all of this? and who cares anyway?
Well I do.
I have received a number of emails from my fellow Malaysians about why I travelled extensively and the cost associated with it. To answer these questions, I thought it may be a good idea to share my thoughts on this site with all of you. So here goes.
This piece of writing is meant to be shared and not to brag
Despite having travelled for quite a bit within the past 4 years or so, I still can't claim that I'm a well-travelled person. I know there's so many people out there that has been to more places and had far better experiences through their travels than I do. There are heaps of travellers out there who's on the Round The World trip right now. I know a few travel bloggers who's been on the road for over 7 years. Despite that, I do know there's many more who does not travel as often. While this is true to many different cultures, it is especially true to Malaysians. What this piece of writing intended to do is to share the benefits I've gained through travels with you and how it could enhance your personal growth. Before I continue, let's make it clear that I have NO INTENTION to show off with this piece of writing.
Why Malaysians need to travel abroad more?
This topic I believe hasn't been raised as much as I thought it should be. Lets face it, travel DO cost money. Some people spend a fortune, some spend less. I consider myself more of a budget traveller with the occasional splurge if I find it necessary. But all of these experiences are possible if I make travel as one of my main priorities. In fact I do save a big portion of my salary to travel. Unlike most Malaysians, I do not have a house or even a car. Heck I don't even have savings for later days. But what I do have is the fulfilment that travel brings. I can write a lot more about money but I'll save this for another time.
Travel in this context does not necessarily mean going abroad regularly (though it does help), but it could also mean travelling within the country, anywhere that is slightly different to your usual environment, your home. But since the benefit travelling abroad outweighs more than travelling locally, I will just focus on the benefits of travelling outside Malaysia for this post.
1. Travel opens up your mind and knowledge
There's so many benefits of travelling. Ask anyone who travels on a regular basis, they will tell you that they've learnt a lot from their travels. I can only support this statement. When you travel, you are being exposed to something different from what you're used to back home. Travel will stimulate your sense of a place. This stimulation will enhance your self-awareness within a place and therefore will force you to evaluate the conditions you are in. Be it good or bad, travel will make you adapt to the new environment and will force you to make the necessary changes. It will broaden your knowledge of a place and ultimately sense of survival.
2. You'll learn a new language and a different culture too
One of the coolest thing about travel is you get to learn a new language. Don't expect to master a language within a couple of days or months, but you do naturally pick up a word or two in the local language fairly quickly. Simple things such as 'hello', 'thank you' and 'goodbye' in a local language do wonders in your travels. Try remembering a few sentences in a local language where you're travelling. You will generate conversations with locals and who knows you might also be invited for tea if you're lucky. And for those of you who loves shopping, it's not rare for some sellers to give additional discounts should bargaining be possible.
This lamb ribs in Albania's capital city, Tirana was surprisingly good (and cheap too) 
3..and the variety of food you're not exposed to at home
Another really cool thing about travel is that you'll be able to sample different dishes from around the world. A dish tells many things about the place you're in. In Italy you'll be exposed to superb quality of food sourced from locally fresh ingredients. This shows that Italians (as if you don't already know) are very particular about their food and what goes in their plates. In Albania, I was exposed to the wonderful taste of lamb. Lambs in Albania are organic and this was evident in the quality of their meat. In Portugal I was amazed by the abundance of fantastic fish dishes at great prices, whilst in the UAE, each dish are accompanied by superb and fresh salad bowl for free. Later throw in the Damascene cuisine from Syria which amazingly tasted great with a wide array of dishes too!
Surely Malaysian food is amazing, but why not open up your palette a bit and explore the wonderful world of gastronomy. Besides, learning about other cuisine will enhance your understanding of our very own beloved Malaysian cuisine better. With all of that grease, you'll realise that we Malaysians are not eating as healthily as we should (myself included).
4. Meet a lot of people
One of the greatest assets of travelling is to meet a host of people. Everyone is different but yet the same. We all like to communicate and to connect, no better way to do this than by travelling. You will connect with a number of wonderful people on the road. Best of all, you will learn a lot by talking to them. Like the time I've spoken to this Bosnian lady about Sarajevo when she openly talked about her gruelling experience on the Bosnian war. It was harrowing but certainly an eye opener to me especially on the effects of a civil war. Or on a lighter note, I was once laughed upon by the entire bus in Albania as I tried to speak a bit of Albanian to the bus conductor. All of this communication are memorable and priceless. It's not rare to connect with other travellers once you're back at home.
5. You will learn how to manage your finances properly
Believe it or not, travellers are really good at budgeting their money compared to most people. It is a misconception that all travellers spend a lot of money travelling. A lot of people who travels abroad regularly don't spend as much as you think they do. These travellers often have a certain limit to their daily spending. This includes accommodation, food and drink bills, transportation and other expenses. When you travel on a regular basis you always have to consider the unexpected expenses that might disrupt your journey. So taking all of these factors into account could in times make or break your travels. I'm always frugal about how much I spend during my travels. I would normally have a certain budget in mind and would try to stick to it. I'm not saying I'm really good at sorting out my finances, but my awareness towards my financial goals have increased through extensive travelling.
6. It will look good on your CV
Believe it or not, a lot of travelling will help you find the next job you're looking for! Employers love their future prospects to be self-dependant, adaptive to a new environment and have great interpersonal skills. Most travellers do have this quality and a lot of employers do know this. Plus they have that added local knowledge of different places they've been to. Who knows your next employer might just send you abroad to meetings.
7. You'll learn more about yourself than ever before
All of this benefits bring to the most important benefit of them all – Learning about yourself. My continuous travel abroad has made me a different person than I was before. Travelling solo extensively has given me more confidence in myself particularly in my ability to trust upon my instinct when I have no one else to refer to. It happened to me many times on my travels which includes my trip to Albania when a taxi driver actually invited me to coffee whilst washing his taxi enroute to my hotel. Or the gamble I took to take this train ride where even locals don't take it. For me it was quite a gamble but the experiences paid off.
8. If it's good for you it's good for the country too!
This is pure common sense. Any experience deemed worthwhile for any Malaysians surely would be good for Malaysia too? As a country that is fast developing into a First World status, comparable to any European Nations, Malaysia needs its people to have the broadest mind possible. I have to admit we have quite away to go but it's better to get there then not. There's so many things you can learn from visiting other countries that hopefully you'll be able to implement it in the future! For instance, my travels around Europe reveals to me that the usage of cars could be reduced by a margin should we change the way we design our cities. The extensive use of public transportation would help this even further. Also, it is very important to preserve our culture and heritage. A country without strong roots are likely to be stiff and boring.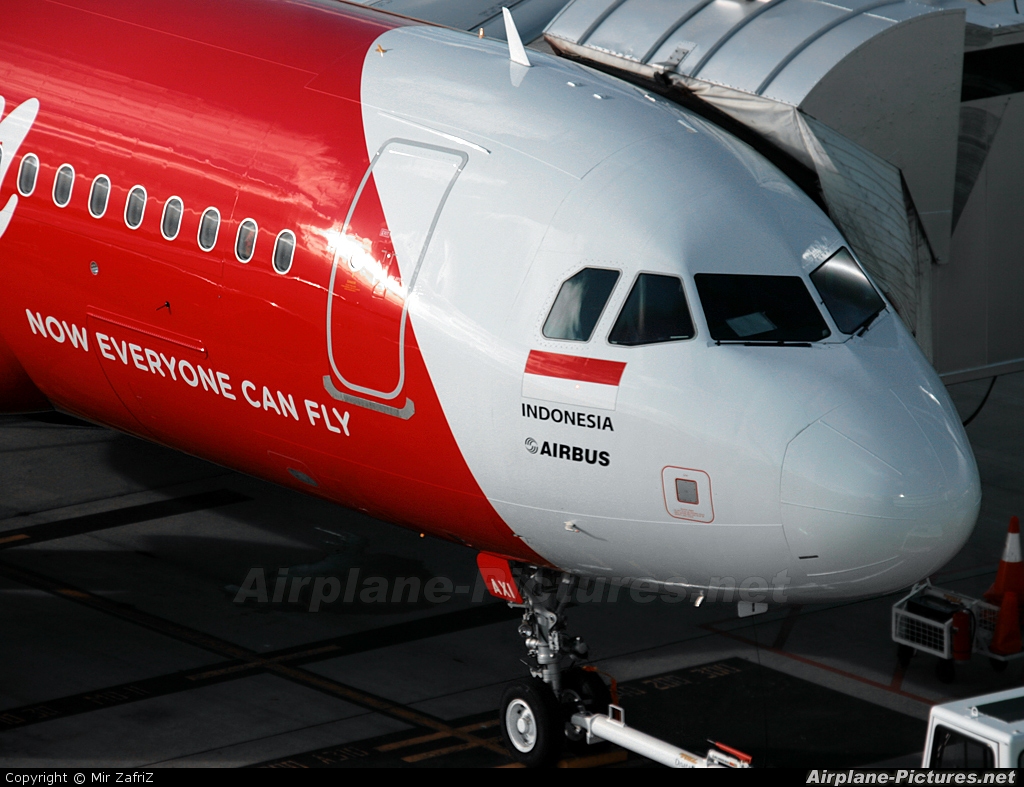 9. Thanks to AirAsia (and surprisingly MAS too!)- It's cheaper to travel abroad now than ever before
We're Malaysians are a lucky lot. 5 years ago, Europe was the best base to travel around the world. How things changed with Air Asia. Air Asia has changed the way we travel (Malaysia Airlines has since followed suit). More and more Malaysians could now afford to travel abroad thanks to the cheap online airfares. In fact, I've already bagged some great return tickets myself. My flight ticket to India costed only RM380 (£73) whilst a return flight I've bought to Phnom Penh only costed RM50 (including taxes). How crazy is that? It's actually cheaper than a return train ticket to travel within the UK. It's now MUCH more affordable to travel than ever before! Heck, Kuala Lumpur is by far the best base to travel around Asia. Make use of this and expand your horizons.
Hopefully you've seen the good sides of travelling abroad. If you haven't travelled abroad yet, do save up some money and start with somewhere nearer to Malaysia like our neighbouring countries Indonesia or even Singapore. I've also included below 20 21 Malaysian bloggers I think that has reaped the benefits of travelling abroad as an encouragement to all of you Malaysians out there! Please do check them out:
20 21 Malaysian bloggers who often travel abroad
Addiction of a Travelholic by Lily Riani
Aviation, Travel and more by Azuan Zahdi
Backpacker Busuk
Beauty in Darkness by Bique
Bit by the Travel Bug by Fie
Cumi dan Ciki
Five Feet Flat by Anis
From Malaysia to the World by Dan Arif
Idelish by Jeremy and Shirlene
Journey of Life by Mas Zuber
Kaki Berangan by John
Malaysia Asia by David Hogan
Meitzeu's Blog by Meitzeu
Places and Foods by Wilson Ng
Thristhan by Thristhan
Trail of Asia by Elaine Chung
Traveller Anatomy by Byya
Travel and Living Journal of DT by Diane Teo
Untitled Journal by Shaliza Mokhtar
Wanderlust Theories by Dian
Yasz Amzah by Yasz Amzah
Have you travelled abroad before? Did you find your travels useful?