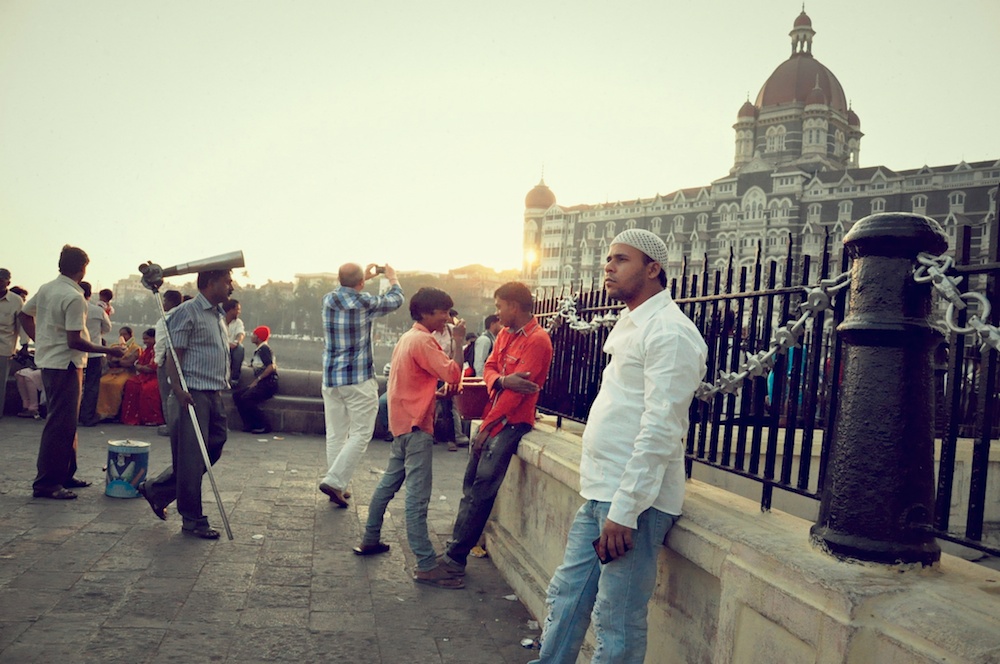 I thought it would be interesting to share with you my recent experience as a tourist in India (yes, I don't mind calling myself a tourist). I've always had a paranoia travelling to a country like India alone. Despite the rewards that it beckons, I am always aware of the challenges I was going to face visiting the country for the first time. One of my biggest fear were touts.
After reading various blogs, I have made a conclusion that India was going to be a struggle to me, especially because I hate people hassling me when all I want to do in their country were engaged in some local custom, chill and take photos. Just because I look like a tourist doesn't mean I have lots of money if any. Despite my feelings, I knew I had to visit the country some day. That trip definitely materialised when I've managed to persuade one of my good friend to tag along (others can't bear the 2 week trip).
So with all of the nerves in the world, we flew to India. I was ready for anything. Anything that was thrown away at me as soon as I landed at Mumbai International Airport.
And what a surprise it was. No one ever cared to bring us to the city. I mean, literally NO ONE! Nada. With an official taxi receipt in hand, the journey to the city was as smooth as anyone could imagine.
Weird.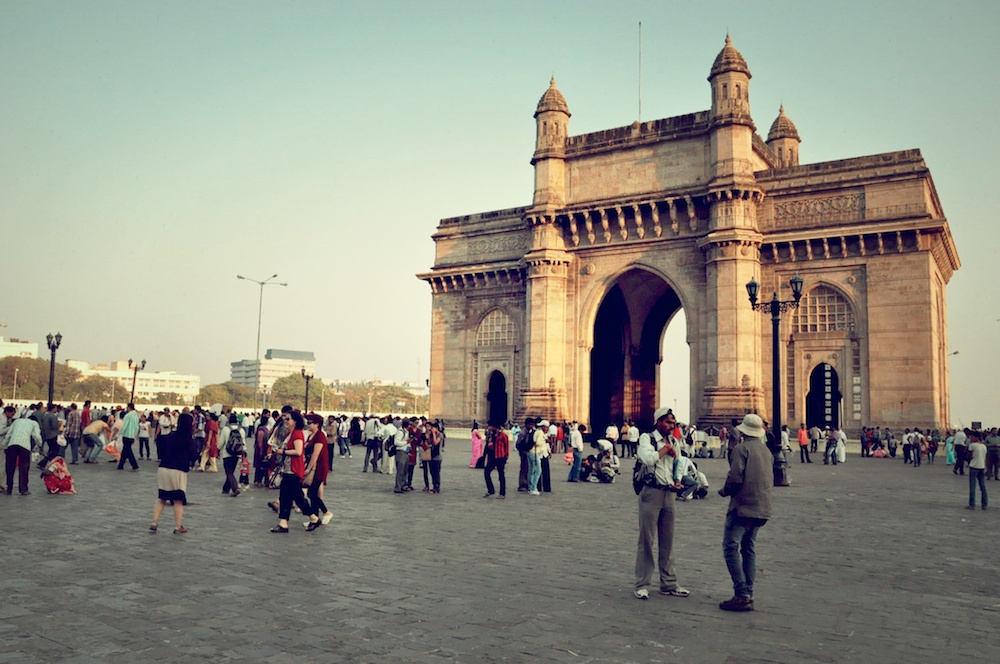 Photographers, chai vendors, toy vendors and touts are aplenty at Gateway of India
Later that day, I've decided to explore the city on foot alone. To give myself a bigger challenge, I've decided to walk to the most touristy place in all of Mumbai – Gateway of India.
In front of me were a group of foreigners. They look as if they were from Japan. In a blink, touts swarmed onto them prying for their valuable spending power. A couple of minutes later, I've entered nervously. To my surprise, no one ever greeted me.
My preconception had been blown away. Where are the millions of people that's supposed to grab my feet in return for my spare changes. Where's all the attention I should've gotten? I'm ready for action and you casted a blind eye on me?
Cool. Really cool.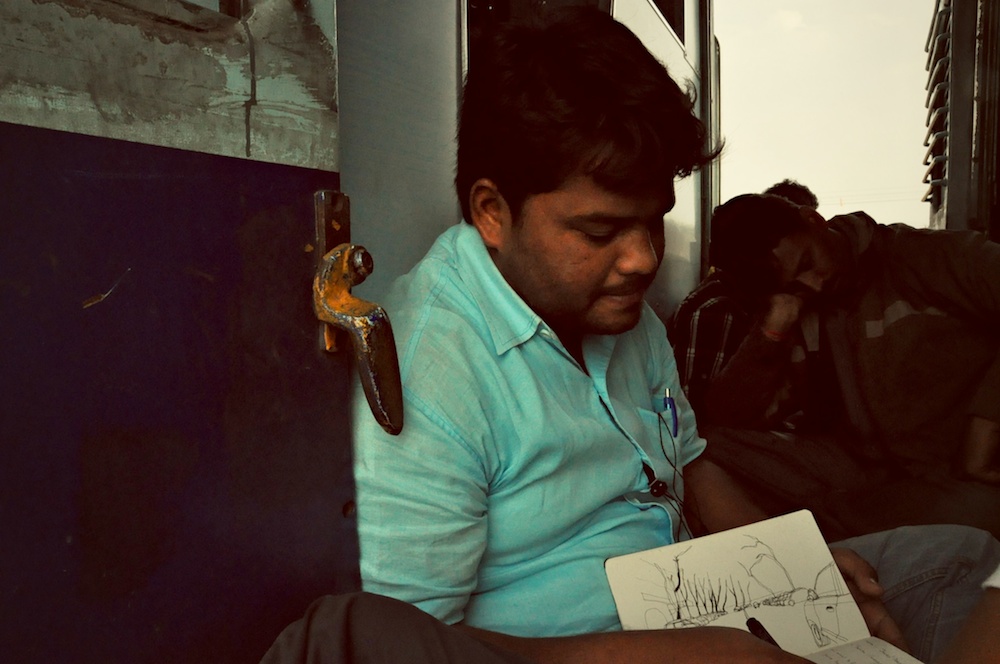 the guy who thought I was from Assam 
This continued for a few days until a local spoke to me. In Hindi that is. Looking confused and being overwhelmed at the increasingly crowded train, I replied 'sorry, English only'
To his amazement he replied 'You no speak Hindi?'
Ermm..The guy laughed, and told me he thought I was from the region of Assam. If you wanted to know Assam is located just over Bangladesh, bordering with Myanmar, Bhutan and China. So what makes me look like a guy from Assam I've asked the guy:
Pointy big nose – CHECK
Slightly closed eyes – CHECK
Chocolate coloured skin – CHECK
If that wasnt enough, he even noted the way I dress – slippers with my cheap chequered shirts and chinos (He didn't say cheap but I'd like to dramatised that). Yup. not only do I look like one of them, I actually dress like one of them too. No wonder I thought to myself.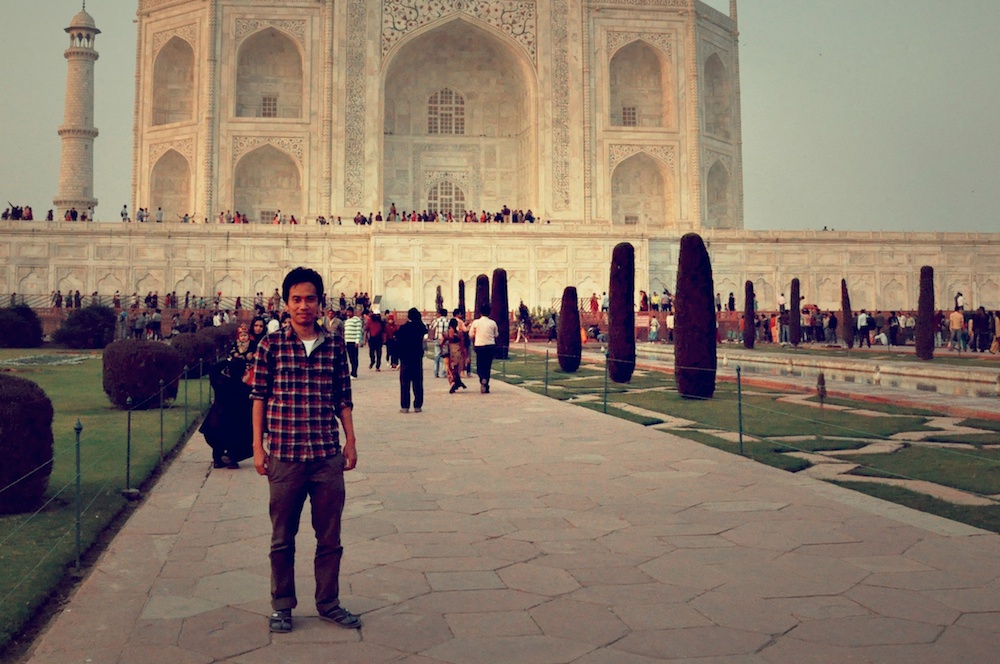 If you want to look like an idiot a guy from Assam, try to dress like me.
For the first time I was excited to be in India. I was going to capitalise this whenever I get to other parts of the city.
And capitalise I did. I was in Jaisalmer together with other foreign tourist taking photos of a sacred lake. Armed with my huge DSLR, a few locals came over. 'excuse me sir..excuse me sir'..Their face signalled a surprise when I looked at them. They said something in Hindi.
I just waved my hands, signalled with my head and said 'Assam'. They spoke a bit in Hindi and let me continue shooting photos.
Oh..how I loved India so much more now.
Based on that experience, I've learnt the importance of blending in. Indian people loves moving their heads around when conversing. They also use their hands when expressing themselves. As for me, I was just lucky to be part of them.
_____________________________________________________________________________________________________ 
Related Posts
My first impression of India..how Bollywood finally make sense to me..
Gateway of India – a cardboard cut out it was