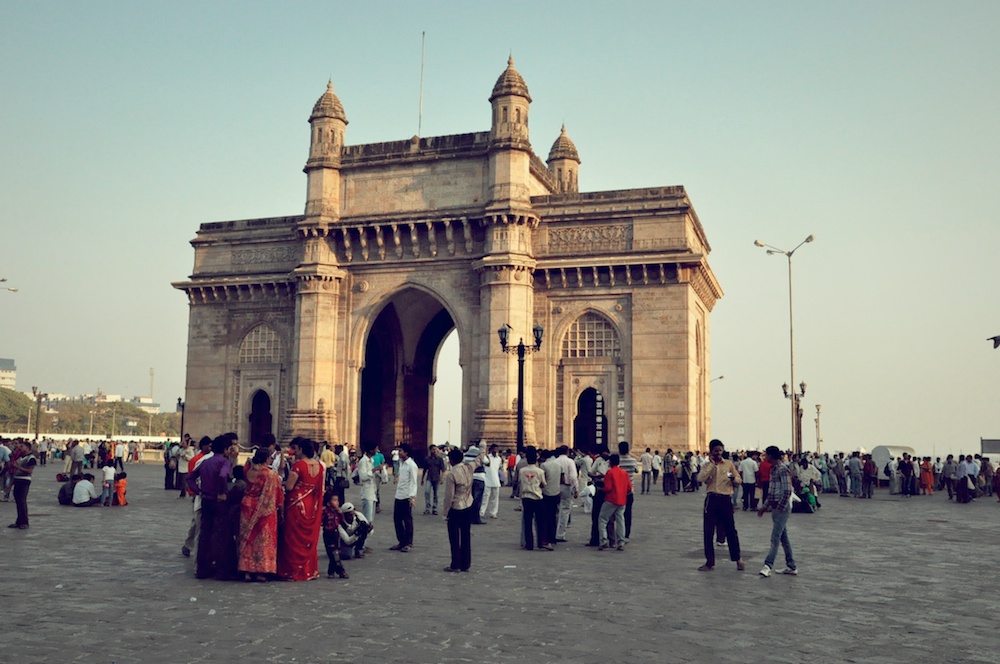 I first heard about this monument whilst watching my prized DVD – Michael Palin's Around the World in 80Days. I remembered Michael was on a boat about to enter India for the very first time. He didn't just enter any other city. He chose Mumbai specifically to enter the harbour the way King George V and Queen Mary did on their illustrious visit in 1911.
The monument is a fusion of Hindu and Islamic architectural influences. The arch from the Islamic bit whilst the ornate figure-rich decorations from the Hindu style.
If you asked why the monument was built, than the answer would be to commemorate the King and the Queen visit to the then Bombay. Though, I can buy into this whole story of the great old British monarchs building monuments, what I can't believe is that they've actually entered Mumbai before this gateway was completed. So the solution? Show them a cardboard model instead! Genius. What a novel way to show the most powerful person in the whole world that year.
I mean, why wouldn't anyone think of that? A lot of architects nowadays uses study model before erecting a building on site. Heck we even build life-sized mock-ups of different parts of building to make sure everything looks and works right. Despite that one info I still don't know is whether they build the Gateway as a life-sized model or merely a small replica?
How our working style never changed. Since 1911. To architectural models, I admire you even more now.