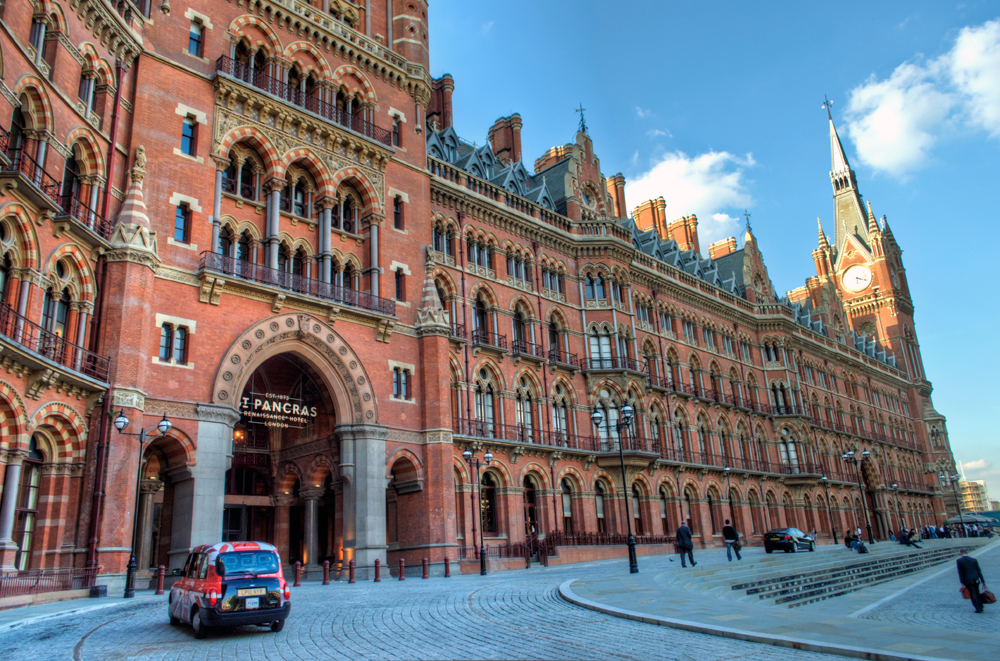 This is a guest post by Lucy Dodsworth. Read more about her below.
Railway stations aren't usually top of anyone's favourite building lists, but with red-brick archways, sky-blue iron girders and soaring ceilings, London's Victorian St Pancras isn't your usual station. It was commissioned in the 1860s by the UK's Midland Railway company, who went all out to impress and blew the budget on a grand, lavish design by architect George Gilbert Scott. The train shed with its 200 metre long arched ceiling was the largest enclosed space in the world at the time and it was fronted by an ornate, gothic-style 300-room hotel.
Changes to train routes, bomb damage and 100 years of London grime later, tastes had changed and St Pancras was seen as fussy and overdone. Plans were afoot to tear it down and replace it with a sleek, modern building. But a campaign led by poet and lover of Victorian architecture Sir John Betjemen saved it from demolition with only 10 days to go. And when it was chosen as the new terminus for the Eurostar services between London and Paris a £800 million renovation gave the building a whole new lease of life.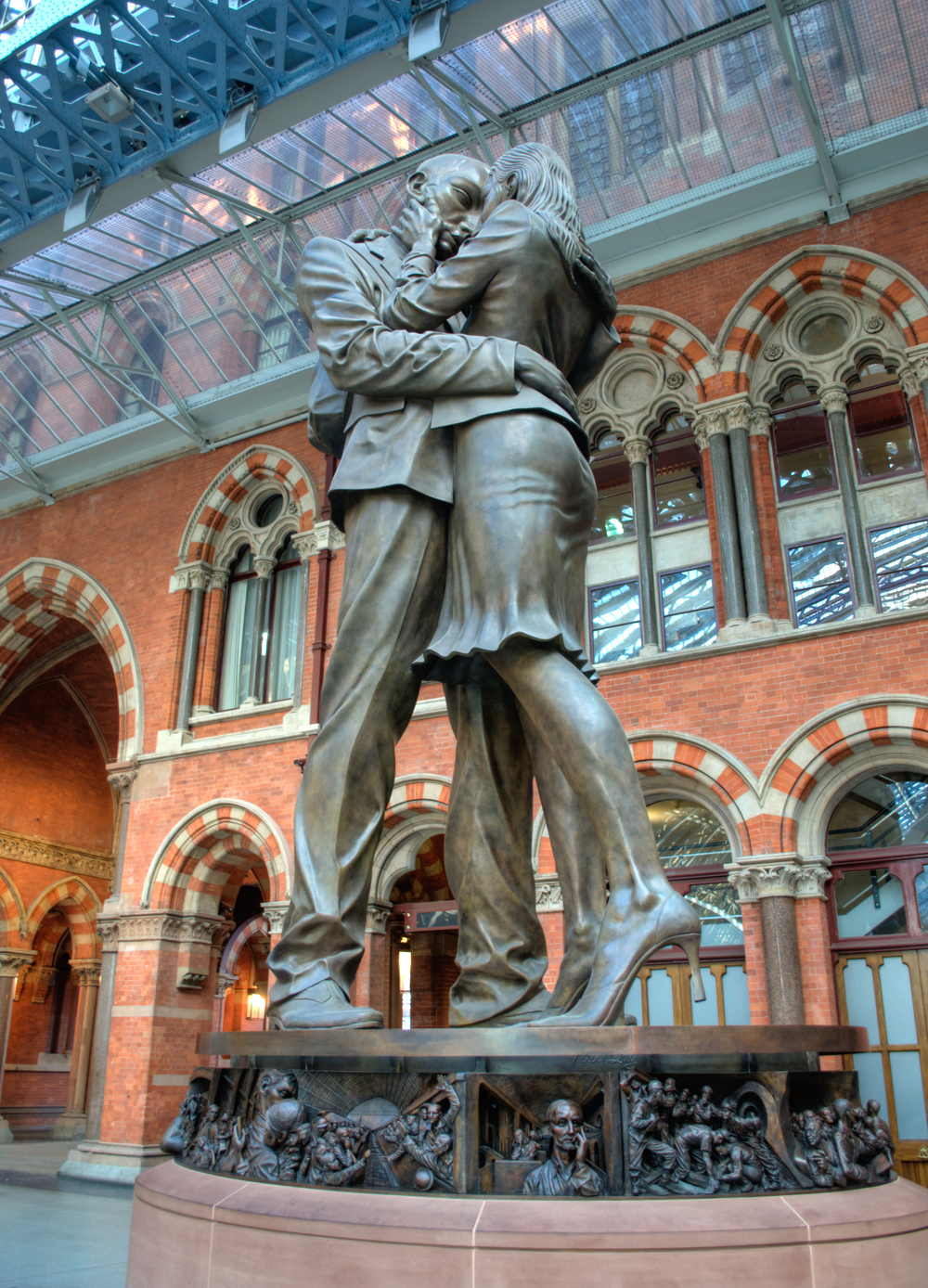 The station and hotel were painstakingly restored to keep the period details. You are taken back to the days when travel was a luxury, and can almost picture porters scurrying by and the whistle of a steam train. So if you're taking the Eurostar, stop for a drink beneath the panelled ceilings of the bar in the old booking office, or alongside the platforms at the longest Champagne bar in Europe. And don't forget to raise a glass to John Betjemen, who is commemorated with a statue to remember his part in making sure St Pancras is still here today.
Lucy Dodsworth is a UK-based freelance editor and designer who blogs at On the Luce, sharing her travel tales and photos as she tries to combine a love of travel with family, friends, work and life.