Ok I'm lazy to write. But hey, I still need to write to keep you guys occupied right? So today's photo essay will be of the great Hagia Sophia near Istanbul's historic Sultanahmet district. I wanted to explained a bit about its long and colourful history but I've realised that I'm not wikipedia nor a lonely planet. So I'll leave that to the pros.
What I can tell you about this big great mosque is that it really looks stunning. Overwhelming to be honest. The scale of the building is huge, monolithic, non-proportionate but nevertheless majestic evoking the grand eras of its past. I loved the rough edge feel to it – its pale texture and dark interiors with huge domes dominating the Sultanahmet skyline. The well beaten texture combining with streaks of light in the interior brings that magical sense of calmness and spirituality. Who ever designed this monument, you're surely a hell of an architect.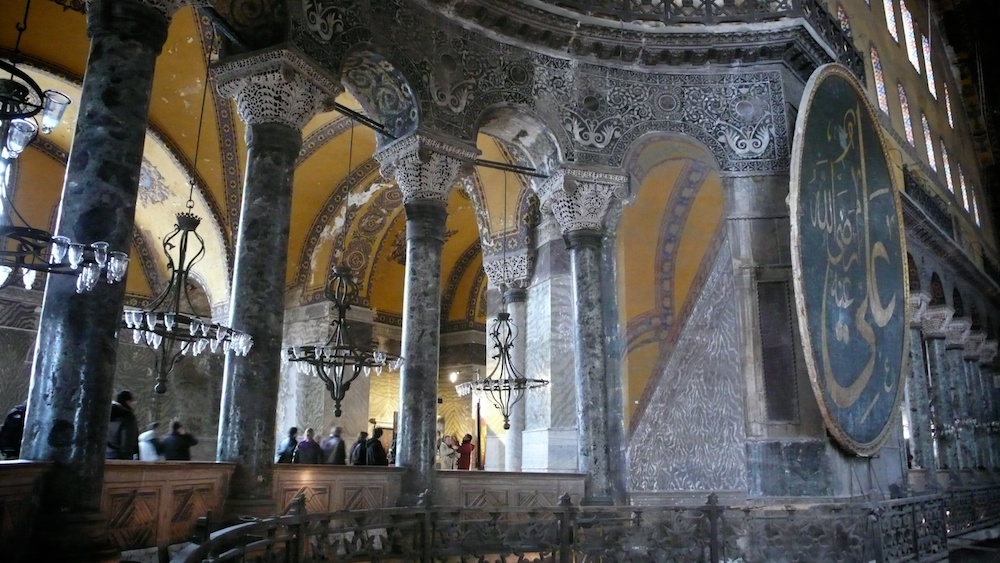 loving the intricate murals of the Islamic pattern.
these 2 calligraphy crafted on huge slabs of wood was designed by the Fossati brothers around 1840's.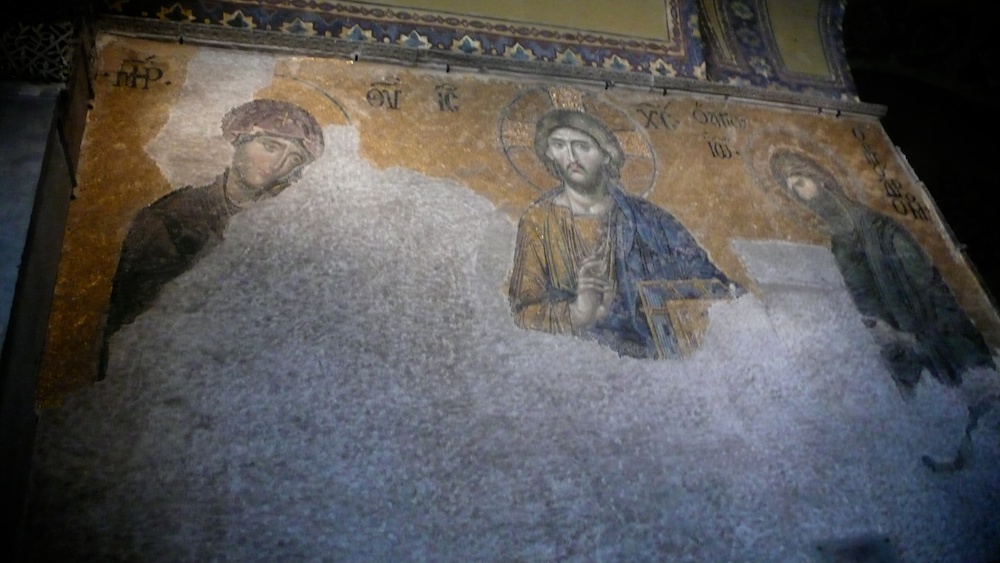 The Hagia Sophia used to be a church before being converted to a mosque during the Ottoman period. Painted murals like this could be seen side by side with giant Arabic calligraphy. I'm glad that the murals are still intact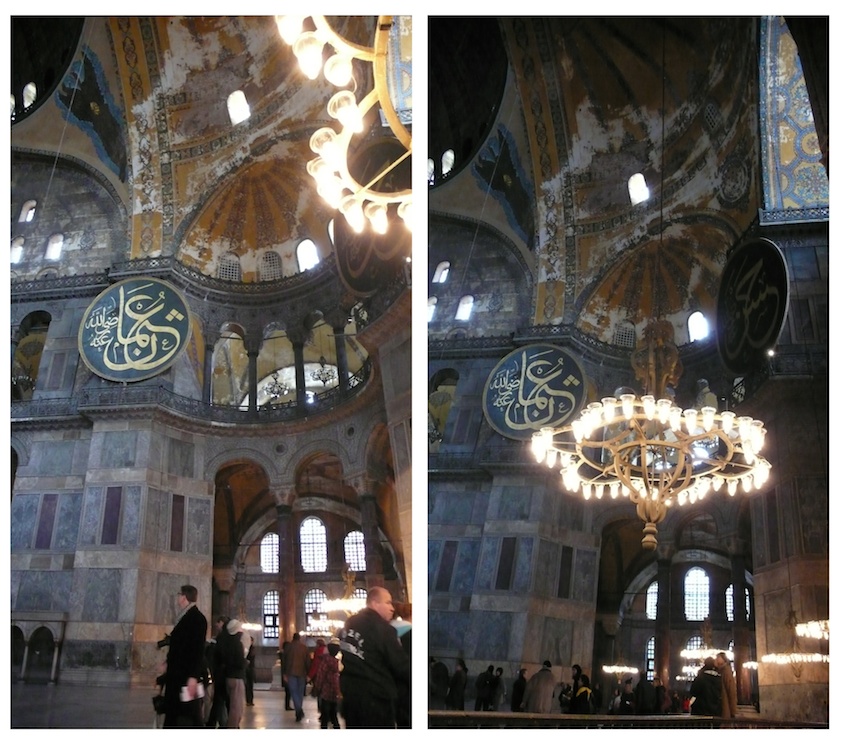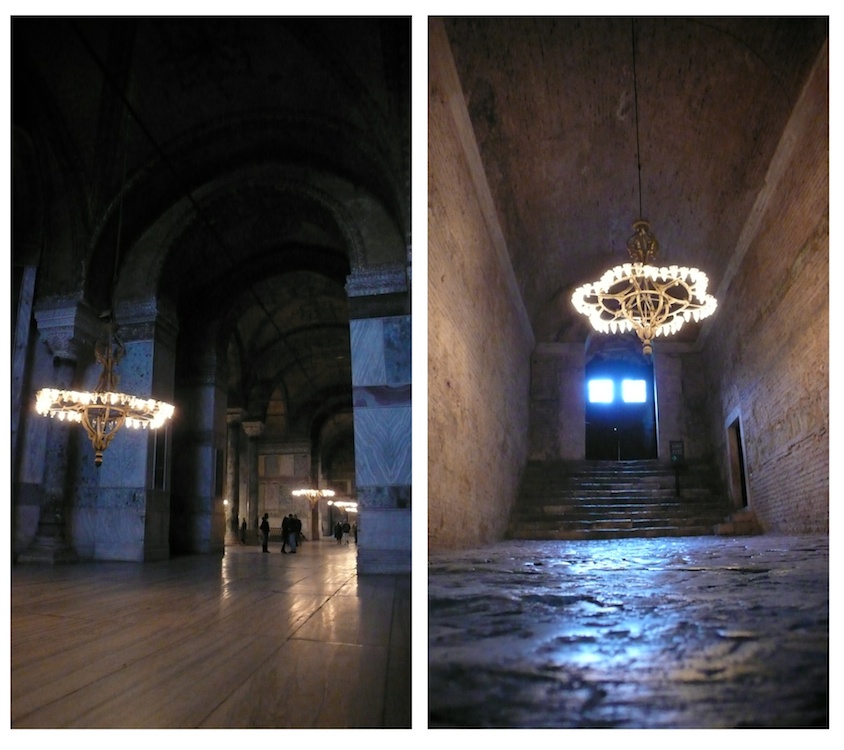 Beautifully designed chandeliers graced the long tall corridors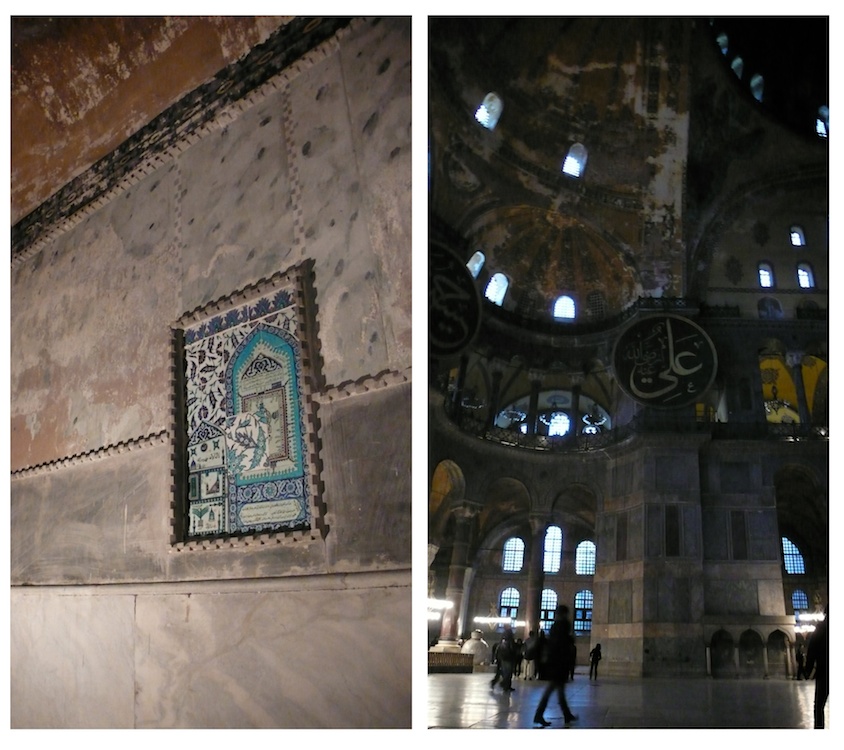 Check out this cool artwork and obviously the height of the dome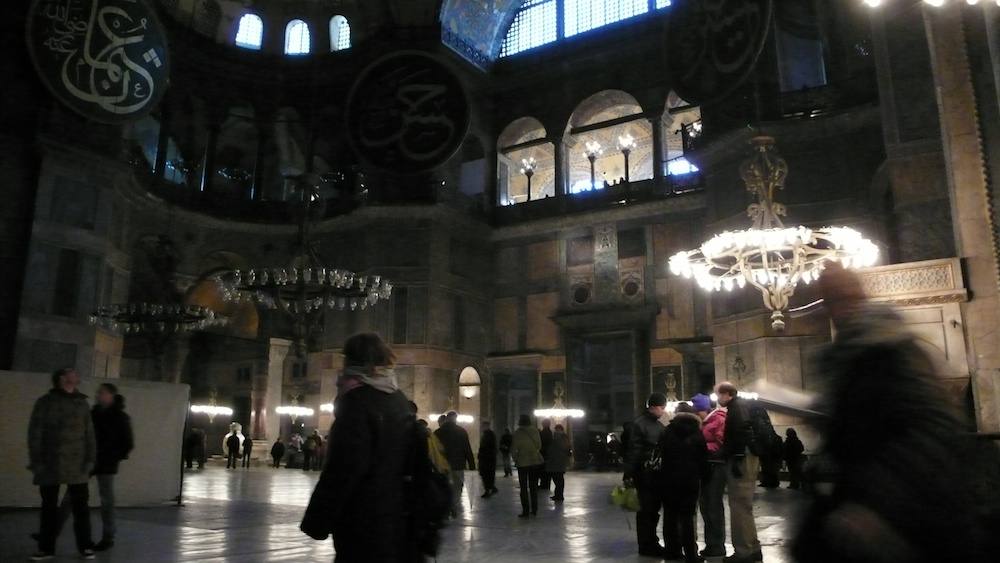 Have you been to Hagia Sophia? What do you liked about it?