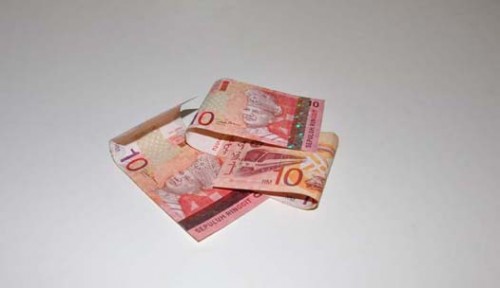 Every time I go back home to Malaysia, I tend to spend less money than I do in London. Obviously I don't need to pay for accommodation and therefore tend to splurge a bit more on food or entertainment. For a relatively modern country, Malaysia is actually one of the cheapest places to visit, but being a local I do know where to eat, shop and stay. Of course you can always spend more if you like. Prices of food, accommodation etc throughout Malaysia is roughly the same but expect to spend more if you're travelling to Kuala Lumpur or Penang for instance. Imported products however remains expensive, so do go for local food, drinks and you'll save even more. I've compiled a list below to help you:
Food and Drink
Malaysia is a food heaven. Out of my limited travels, nowhere else have I found a greater and more delicious variety of food than in Malaysia. Okay, probably I am being a bit biased, after all I grew up there. The richness of the Malaysian cuisine comes from the multi-cultural population that includes the Malays, Chinese and Indian. If that's not enough, each of the 13 Malaysian state has its own variety of food. The best bit – it's very cheap! So if you do go to Malaysia, make sure you sample the amazing variety of food, be it on the street or in the larger malls.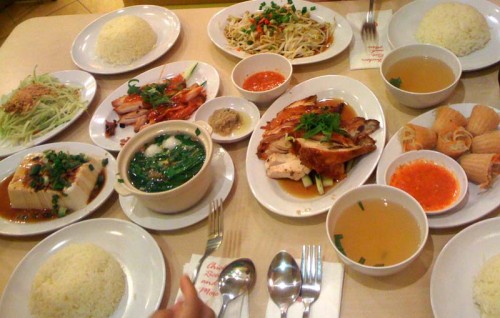 Teh Tarik – RM1 – RM2 (£0.20 – £0.40 or US$0.33 – US$0.66)
This is a Malaysian favourite, teh tarik or pulled tea is a very sweet tea that surely would awaken your sweet taste buds. In fact, it's too sweet for me that I've given up drinking it altogether. What a way to promote the drink. You can find this drink literally anywhere in Malaysia. Just head off to the 'Mamak stalls' and give it a try!
Bottle of Mineral Water – RM2.60 – RM3.60 (£0.53 – £0.72 or US$0.85 – US$1.18)
You won't find many locals with a bottle of mineral water. For some reason, Malaysians have a sweet tooth. We prefer drinks that has some flavour. The cheapest place to find this is if you head off to Tesco's or Carrefour at one of the many megamalls in the country. Otherwise just ask for hot water and it should be free.
Can of coke – RM2.80 – RM3.50 (£0.57 – £0.70 or US$0.90 – US$1.15)
Again, shopping malls are the cheapest. Prices tend to be slightly higher in cafes or restaurants
Coconut drink -RM3 – RM6 (£0.60 – £1.20 or US$0.99 – US$1.98)
Nothing beats a coconut fruit drink under the blazing hot sun!
Nasi Lemak – small packet – RM1.50 – RM3 (£0.30 – £0.60 or US$0.50 – US$1.00)
Nasi Lemak – plate – RM4 – RM7 (£0.80 – £1.40 or US$1.30 – US$2.30)
This is my favourite morning dish. Yes, we do eat rice for breakfast, lunch and dinner. Nasi lemak usually consist of fragrant rice in coconut milk accompanied by a spicy chilli paste, fried anchovies, roasted peanuts, boiled eggs and cucumbers. If you're feeling hungry then go for the proper plate and you can always add a piece of chicken or squid sambal in it – that could be your lunch. Again, you can find nasi lemak anywhere in Malaysia. If you're in KL, why don't you head off to the famous Nasi Lemak Antarabangsa near Kampung Baru – it's so local that I've never seen any tourist but it is a safe place to go!
Nasi Campur – anywhere from RM5 – RM10 (£1 – £2 or US$1.60 – US$3.30)
This is our lunch. It's basically rice with anything you want to go with it hence the name 'campur' which means 'mix'.
Nasi Goreng (fried rice) – from RM4 – RM6
Nasi goreng is one of the simpler option for Malaysians who cannot make a decision on what to eat. From chicken to beef, from seafood to the humble egg, anything could be fried and still taste quite good.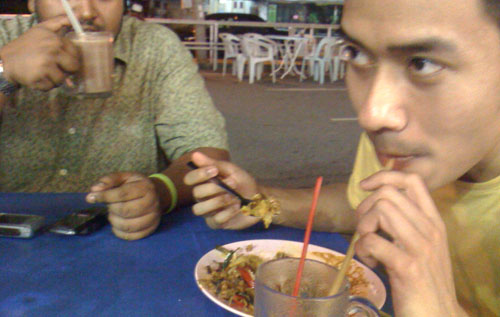 Nasi Kandar – RM6 – RM12 (£1.20 – £2.40 or US$2 – US$3.95)
Another Malaysian favourite, the best place to find this is in Penang. My favourite is a stall in Gelugor. It's amazingly rich and incredibly spicy!
Roti Canai – RM0.60 – RM1 per piece (£0.12 – £0.20 or US$0.20 – US$0.33)
Nasi Ayam (Chicken Rice) – RM4 – RM7 (£0.80 – £1.40 or US$1.30 – US$2.30)
Mee Goreng (Fried Noodles) – RM4 – RM6 (£0.80 – £2.40 or US$1.30 – US$3.95)
Sate Kajang Haji Samuri – chicken 1 stick – RM0.60-RM0.70 (£0.12 – £0.14 or US$0.20 – US$0.23)
Arguably one of the best satay's you'll ever find! Eaten with cube rice and dip with delicious peanut sauce and some chilli's. The best place to sample is in Kajang itself, outside the tourist trail. Otherwise you can find it at most food courts.
McDonald's Big Mac medium McValue Meal – RM10 (£2 or US$3.20)
If the big mac index is true, than you might want to know that a regular meal will set you at RM10 and a large will cost you RM11.40
Transportation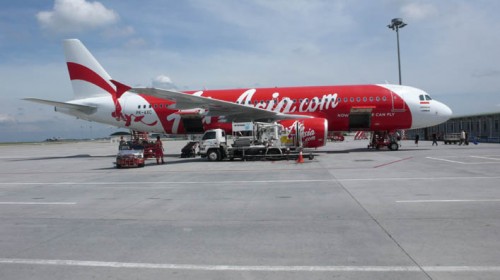 Malaysia has one of the most modern and extensive road network in Asia. We have more cars per capita than the USA! Because of this, public transportation is not up to standards. However KL has a modern network of trains though not fully integrated. Taxis are generally cheap though sometimes not metered. Make sure you ask for the meter or agree a price beforehand.
KL Monorail – Single trip within KL City – RM1.20 – RM2.50 (£0.25 – £0.50 or US$0.40 – US$0.82)
KL LRT Trains – Single trip within KL City – RM1.60 – RM2.40 (£0.32 – £0.49 or US$0.53 – US$0.79)
Bus in KL – Single flat rate within City – RM1 (£0.20 or US$0.33)
Rapid Penang Bus – Single – from RM1.40 (£0.28 or US$0.46)
Rapid Penang 1 week Unlimited Bus Pass – RM30 (£6 – or US$9.88)
Car Rental (automatic) with Hertz, KL or Kota Kinabalu – from RM180/day (£38 or US$62)
AirAsia KL – Penang – one way from RM60 (£12 or US$20)
AirAsia KL – Kota Kinabalu – one way from RM90 (£18 or US$30)
AirAsia KL – Kuching – one way from RM75 (£15 or US$25)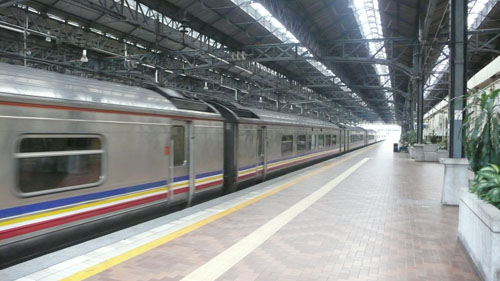 KTM Train 2nd Class KL – Penang single from RM35 (£7 or US$12)
KTM Train 2nd Class KL – Singapore single from RM35 (£7 or US$12)
Air-conditioned bus KL – Penang single from RM30 (£6 or US$10)
Accommodation
Malaysia has a great number of great quality hotels at ridiculously cheap prices. 5 star hotels could cost you from just RM300 per night, among the cheapest in the world. Make sure you check with Laterooms.com or Asiarooms.com for bargain prices. Budget hotels are aplenty and they should set you around RM90 – RM200 in Kuala Lumpur. Hostels are also available at amazingly cheap prices from Hostelworld.com. These are the prices I've gathered from some of the above mentioned websites:
5 Stars
Renaissance Kuala Lumpur – from RM300 a night (£60 or US$98)
Hotel Maya KL – from RM400/night (£81 or US$132)
Mandarin Oriental KL – from RM500/night (£101 or US$165)
Eastern & Oriental Penang – from RM750/night (£151 or US$247)
Traders Hotel Georgetown, Penang – from RM250/night (£50 or US$82)
The Andaman, Langkawi from RM700/night (£142 or US$230)
Hilton, Kuching – from RM300/night (£60 or US$98)
Pullman Kuching – from RM250/night (£50 or US$82)
Shangri-La Tanjung Rhu Resort, Kota Kinabalu from RM700 (£142 or US$230)
3 Stars
Cititel Mid Valley KL – from RM180/night (£36 or US$59)
Grand Continental KL – from RM170/night (£34 or US$56)
Swiss Inn KL – from RM160/night (£32 or US$53)
Tanjung Bungah Beach, Penang – from RM170/night (£34 or US$56)
360 Urban Resort, Kuching – from RM170/night (£34 or US$56)
Best Western Kinabalu, Kota Kinabalu – from RM130/night (£26 or US$43)
Cititel Express Kota Kinabalu – from RM150/night (£30 or US$49)
Hostels
Back Home Kuala Lumpur – from RM45/night (£9 or US$15)
The Explorers Guest House, KL – from RM40/night (£8 or US$13)
Red Palm, KL – from RM40/night (£8 or US$13)
Reggae Guest House 2, KL – from RM40/night (£8 or US$13)
Old Penang Guest House, Penang – from RM25/night
Red Inn Penang – from RM30/night (£6 or US$10)
Jalan-Jalan Besi, Malacca – from RM25/night (£5 or US$8)
Masada Backpacker, Kota Kinabalu – from RM40/night (£8 or US$13)
Borneo Seahare Hostel, Kuching – from RM20/night (£4 or US$6.60)
Brookes Terrace, Kuching – from RM40/night (£8 or US$13)
Shopping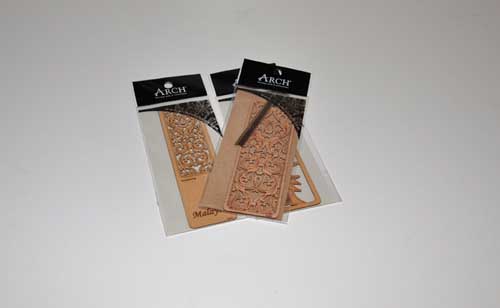 Malaysia is known as one of South East Asia's shopping heaven. Why not considering that shopping malls have formed into an integral part of the way of living. Expect anything from international luxury brands to the more basic to electrical goods. On many occasion, I would definitely head off to Arch souvenir shop to get lasercut traditional motif bookmarks. Though a bit expensive for local standards they are light and easy to bring back. As a tourist, maybe you would find these souvenirs more practical. Just make sure you don't get anything from KL International Airport or hotels where price inflates at least double from downtown.
A souvenir t-shirt of KL – from RM10 – RM20 (£2 – £4 or US$3.30 – US$6.60)
Kain batik (Batik cloth) – from RM15 – RM25 (£3 – £5 or US$4.90 – US$9.80)
Arch Bookmarks from KLCC – from RM7 (£1.40 or US$2.30)
Flip-flops – 'selipar jepun' – RM4 – RM7 (£0.80 – £1.40 or US$1.30 – US$2.30)
Keychains – from RM5 – RM7 (£1 – £1.40 or US$1.60 – US$2.30)
Other
Sim card – from RM10 (simcard only from Celcom, Digi or Maxis)
You can get a sim card for around RM10 at the Arrival Hall in Kuala Lumpur International Airport. Top Up credit cost around RM10 (Celcom) for 7 days. I'm currently using a Maxis Pay as You Go which is known in Malaysia as prepaid phone. The price for a basic sim card is RM8.80. This also includes RM5 of free air time.
Internet
Unfortunately, I've never been to internet cafes in Malaysia and therefore couldn't tell you how much it cost. However, head to any Starbucks for complimentary wi-fi. Alternatively, the KL Airport has a free wi-fi and internet points around the terminal.
If you like this article, why don't you check out my other comprehensive guide and travel resources to Malaysia below.
(This article was first published on Feb 2011. Prices has been updated again on December 2011. Prices may vary from time to time)
Travel Related
Discovering Malaysia
Travel Resources