Creative Commons @Adam Mulligan
If you're a regular reader here, you might notice that I haven't posted for a few weeks now. There were too many things going on outside the virtual world I'm immersing myself in. Firstly there's work. Yes, I do have a full-time job that pays for everything I do including travels and of course this website. If you follow me on twitter, I'm quite sure you've heard my rants of working crazy hours in the office including weekends. In fact I've just logged in a humongous 90-hour week last week. It may sound crazy, but that has become quite a norm for me unfortunately. Sadly I am a workaholic. This work ethic has been passed down from my dad whom is my inspiration today. But hey, I do love my job.
what would you do to celebrate a year? You relaunch of course (duh..)
Secondly I've thought to great lengths of a relaunch. There's a reason for this which you will read more about it below. What you might have not known is that this blog is officially 1 years old! Hooray! Though originally intended to be launch on November, I've launched the website in the beginning of October instead. It seems I could not give in to the adrenaline of creating my first major mark on the world-wide web.
Basically, the first year has been quite a flop..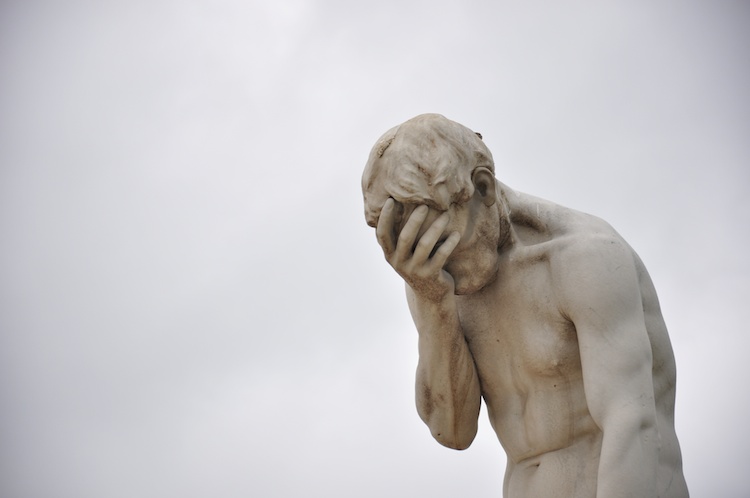 Though originally intended as a blog to share my travel experiences throughout the years as a starting point, my ultimate goal is to create a great content travel blog that should be powered by people and useful content. The goal was to create a blog where people can also share their travel experiences and create accounts, maps, emails etc. I've even thought it long and hard about the name. Yes, it took me weeks to come out with the name. The idea was to create a website name which would also complement a personal email. So, I thought TendToTravel was the right one. Imagine having your name on your email like this – Sara@TendToTravel.com or John@TendToTravel.com. I thought that was kinda cool..
In a nutshell, I was super excited about everything.
I had a long-term goal which I've never executed. I've found out blogging for myself was a really fun thing to do. I've also kept myself busy with the design aspect and the branding of the name. I've designed a business card which were only handed out to friends, period. I've also designed a similar postcard which I've intended to give out to people from the blog and whilst out travelling. Heck, I've even thought of launching products and t-shirts etc. All of this was basically thought out 12 months ago!
Most people started out with a simple intention and grow from there. I've started from a huge ambition only to scale it down in the process. It's a reverse technique.
I've forgotten that Practicality is the key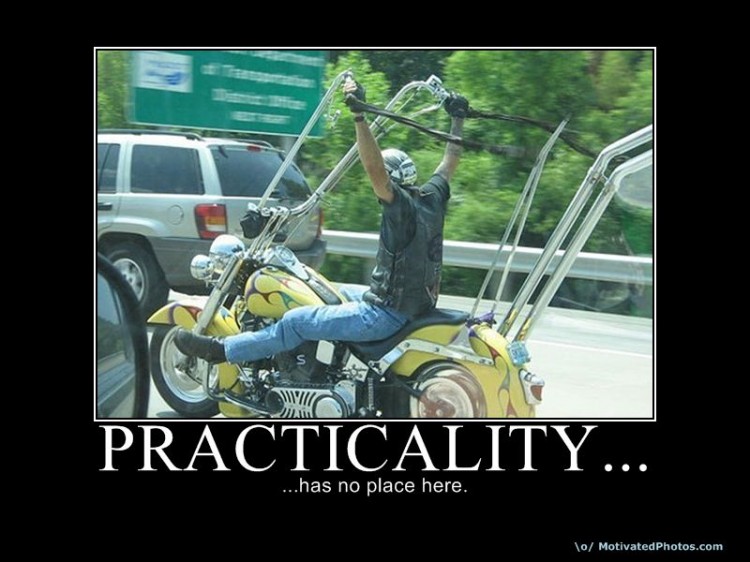 A year of travel blogging has taught me one thing. I will never ever be at the same level as Lonely Planet nor TripAdvisor. I'm currently a one-man show, not a multi-million dollar corporation. So why bother creating thousands of content if you don't have time and resources to do so.
Be practical. Set your targets. Make a plan that is achievable. TendToTravel has instead turned out to become a personal travel blog. It's more achievable for a person like me who makes money off a 9-5 job to blog a couple of times a week. I remembered spending hours of my day working on this website. I would've easily spent 40 hours a week on this blog during its inception stages. Yes, this together with my usual 50-60 hour week architectural job. If I'm not working on it, I'll think about it. It becomes a natural obsession.
The great thing about it is I've now learned how to control it. Just like work, I set out goals and priority that I try to achieve. It's easier to prioritize things after blogging for a year. You know exactly what you can and cannot do.
Alexa, I thought we were good friends..
Within the first month of blogging, my Alexa ranking jumped from 30,000,000 to 500,000. I thought if I continued, I would easily work my way up to the 100,000 levels. For those who doesn't know what Alexa ranking is, check them out here.
3 months on, I've realised there was a barrier between me and the half a million mark. In fact the highest I went was around the 400,000 mark within the first 3 months. After that period, I've started to tire myself. I wasn't able to write an article everyday.
at least I've made some great travel blogging friends on the net!
It's amazing how many people I've connected over the blogosphere. I've made some wonderful connections with other travel bloggers on the internet. Though I've ashamedly never seen anyone in real life yet due to my schedule, I felt like I know most of them after following their blogs. The good thing is that I've managed to list them here.
I've also found inspiration from other bloggers. First and foremost, I have to admit, NomadicMatt truly inspired me. Who wouldn't? He is the most successful and the first ever celebrity travel blogger on the www. He's also the most entrepreneurial out of any of them. His website is filled with hundreds of quality content. Though, I have no intention of being a celebrity, far off as a matter of fact – I don't even reveal my full name here. He's able to monetize appropriately. Basically, Matt knows his game and good for him.
Then there is the 'one-man National Geographic' Gary Arndt from Everything-Everywhere. What I love about Gary is his determination to visit as many UNESCO site as possible. I thought that was very interesting to do and at one point I was trying to do the same. I also love his daily photos gallery which I did try to do for 6 weeks. Other bloggers that deserves mention here are:
25DollarTravel – whom is the first person to accept me in his tribe
Bacon is Magic – whose writing style I admire profusely
For 91 Days – has the greatest archive of photos of each and every place they went to
Globotreks – the first architect travel blogger I know
Retrospective Traveller - the traveller with the best travel experiences with definitely the most inspirational travel photographs
Traveldudes – the first travel blogger I connected which resulted in my first guest post
YTravel Blog – probably the best community travel blog ever
Other inspirations include As We Travel, Art of Backpacking, Fox Nomad, Ken Kaminesky, On My Way RTW, Runaway Juno, The Working Traveller, Uncornered Market and Wandering Earl. Most recently I was mesmerised by Nomadic Samuel and Idelish.
but hey man, where's the success bit?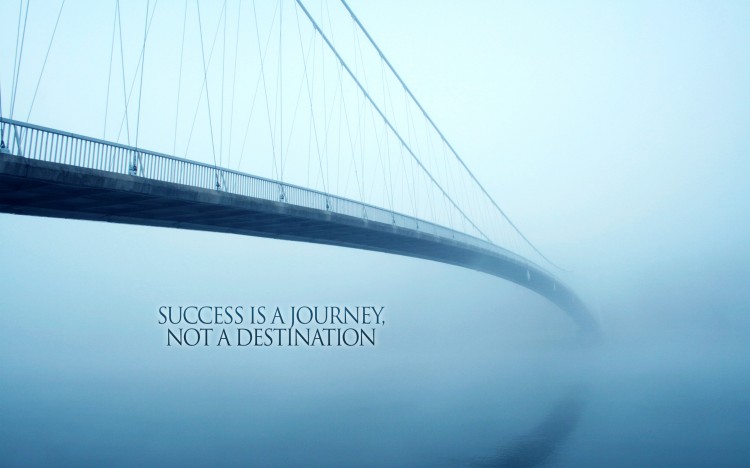 Not everything are all doom and gloomy! Stop sodding. Man up dude. Yes, that's what I've wanted to hear from myself and I bet you too. Travel blogging has taught me many lessons. I've learnt:
1. Being consistent and persistent
To be ranked highly as a Travel Blogging website is no easy work. It's about dedication and being consistent. Though, if this were not your goals why bother? But consistency is very important. I wanted to build upon readership. Most new travel blogs started out energetically. But not all survived after 6 months or so. It's a pity that this happens, because I know a great number of blogs which had a lot of potential only to see it being grounded after a few months.
2. Creating great contents which are valuable to people
I've learnt that great useful contents will generate more traffic. It's a textbook thing. Write with an audience in mind and you'll get audiences. Write for yourself and you'll get your family and friends reading it. Find a target audience. Write for travel bloggers and you'll get travel bloggers. Write for the people, you have the world coming to you. Well maybe that's a bit exaggerating.
There's no secret to it. It's really that easy.
3. Promoting your website and getting traffic
Part of a successful blog is promotion. The more promotion you do the more traffic it will generate. I know a lot of bloggers who aggressively do this. There are many platforms to do so. I promote my blog through twitter which I continue to use everyday. Twitter has generated the most incoming traffic to my blog today. I try to tweet about my articles 4-6 times a day. Sometimes more and sometimes less. Since I'm very short on time, I've been using Social Oomph to schedule my tweets. I often update this about once a week. That's all you need.
Twitter is so huge that it warrants a second paragraph. Yes, I really do admire twitter a lot more than Facebook. I also promote this blog through the various community twitter activity. I've been a huge fan of #TTOT (or Travel Talk on Tuesday) created by Traveldudes. There are various different travel topics discussed every tuesdays. It's a great place to connect with other bloggers. I have also actively engaged it the #FriFotos activity. Originally set out by @EpsteinTravels #FriFotos is a weekly Friday opportunity to share your photos based on a selected topic to the world. Again, it's also a great place to meet people.
I also visit many other blogs to comment on articles I feel related to. I try to do this a few times a month but I know that the more you do this the better. For the past month, I've even revisited my Facebook page and updated it with a really cool introductory page. It had since racked up more 'likes' faster than before. I'm really looking forward to see how Facebook could bring in some traffic to the site.
Having said that, my ultimate goal is to bring in organic traffic, a type of traffic where I don't have to rely so much on my self promoting skills.
Another important aspect is SEO (Search Engine Optimisation). SEO is the process of improving visibility of the website on the internet. There are tons of articles about it, but I'll leave it for the pros.
3. Don't forget to connect to your community – the travel bloggers
The only way to make a mark in this community is to connect with them. Get out there to other people's blog, make yourself known and heard. As pointed out earlier, I try to visit their website and show some support by leaving adequate comments. Most bloggers will return the favour if you do so to them first.
Travel bloggers are a great bunch! They're just a different bunch of people – friendlier and more humble. We support each other. That's a fact.
4. It's even more important to connect to the newer bloggers
I've been there before. It's not easy. You look up to the more established bloggers only to realised they do not even respond to you. Of course, not all of them. But I do now understand how much emails top bloggers get. I'm nowhere near the top but I still find it difficult  responding to emails. I grew up in a family of teachers. I really believe in natural talent and supporting those who needs them. I do really get excited to see new bloggers entering the community. These people usually bring a breath of fresh air to the community. Their spirit is just unbelievable. I wish them all of the success!
5. Photography is beautiful
Yes, despite coming from a family who has some artistic blood, I found how much I love photography a bit too late. I may not be good at them, especially on the technical side of things but I do value photography way more than before. For the first time I've been fascinated by beautiful photos. Having done hundreds of architectural composition for visualisations before, photography seems to fit in seamlessly in my set of skills.
All of this thanks to travel blogging and my extensive travels. Despite not knowing how to use them properly, I've invested myself with a new DSLR, the D90.
6. Writing is a skill not everyone masters
Being brought up as an architect, presenting an idea is something we do on a consistent basis. After all we do want to sell our buildings to the clients. As an architect, I will always storyboard a concept before a meeting. Having said that, my presenting skills are not the best anyway because of the lack of vocabulary. Travel blogging helps me to acknowledge my weakness in this which in turn helped me to focus more on writing and storytelling my ideas. This improvement has affected me with the things I do in the office.
I still have a lot to learn but I know it can only get better with time.
7. Appreciate the 'Off' days
Blogging can be tiring. I'm not the type of person who can write consistently non-stop. There are days when I feel I can write 10 articles and there are days or (sometime weeks) I have absolutely nothing to say.
But I know I'm not the only one. Most bloggers do have their 'OFF' days. The days when you feel you have nothing to write about or feel what you're writing is just a piece of crap (forgive me for the language). There are even days when I feel like vindicating my own website by publishing about my annoyance on things.
This is perfectly normal. We are after all humans and not machines. On these days, I tend to do other things I like. It can be anything from doing a different kind of sports to exploring a new bit of the city you live in. I also like to draw, exploring different materials I've never use before (I'm currently exploring pastels). Sometimes I just switch off my computer and do nothing. Blogging takes a huge amount of my time, and the 'OFF' days are the best time to spend it for yourself. It's liberating. I even try to have as many 'OFF' days as I can.
8. To value my readers because without them I would not be here
I was kinda surprised to see some of my readers in Malaysia giving this website its own acronym. TTT was the initials given to TendToTravel.com. Though I do suspect the term first coming from Shaliza, I do receive a few emails from other people mentioning the initials.
Honestly, I've never ever thought about TTT, but giving a short form is valuable to me since it does show that some took time thinking about the site, even to the point of making it their own. Apart from that, I really do value the support and the countless emails I've received from you. It's been very inspirational to hear from all of you. Keep it coming!
9. Monetize only when appropriate
I have to admit, monetizing has been one-part of the reason why I wanted to blog. I was lured to the idea of making millions from a website. Except the fact is, it's all a big dream. It's not an easy task at all. Special skills are needed – and it's not part of my arsenal. From my extensive blog crawl, I never knew any travel blogger who's made their millions yet. In fact, travel blogging won't bring you much money at all. A lot of people tell me how I can make more money through architecture. That's a fact I've learned to accept. Anyway, blogging is something I personally enjoy doing nowadays. Though I really hope this is not true.
To date, I've only tried monetizing TendToTravel in its second month for about 3 weeks. I've realised that monetizing is wholly inappropriate if you don't have enough traffic. I could have made £30 per month through advertising. But I've realised that the value of the website becomes less attractive to me. In fact I thought a lot of people would be put off with websites that focuses more on advertising than content. I'm still proud to say today that this website is still ad-free.
10. I've learnt more about myself than I ever did
I've never thought I've learnt so much about myself through travel blogging. I've learnt about my strengths and also weaknesses. I've learnt that I'm actually a very persistent person. I remembered a colleague of mine saying that 8 years ago during my studies in an architectural school. I never believe it as much as before and that helps to build the confidence in my ability to sustain things. I've also learned that not everyone is an entrepreneur. Just because you build a website or have an ebay account doesn't make you a good business man. I've realised there was a huge reason why I chose to do architecture in the first place. It's because of my artistic cravings with buildings and cities. All of this intertwined with passion – a feature most architects have about their jobs.
Travel blogging helps me to improve as a person.
11. I Tend To Travel more
True to the spirit of the website. The first reason I've created this website is because I wanted to share my travel experiences. Travel is fun and can be life changing. I've learnt so much about the world when I travel. I've learnt how to appreciate differences and all the fine things. Travel broadens up my horizons and this website only propels my need to travel even more.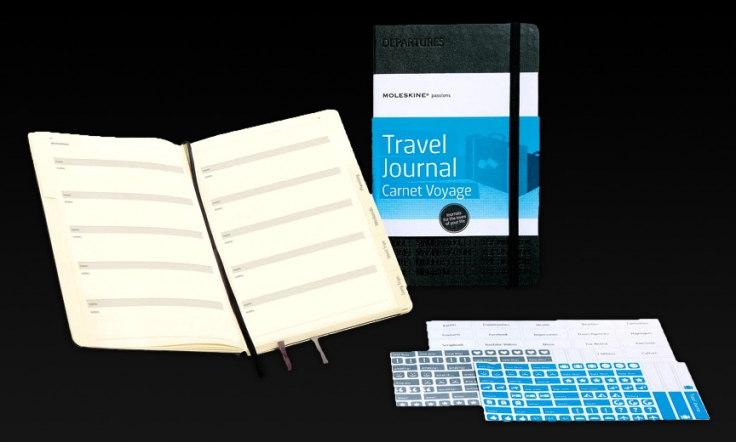 As TendToTravel.com is going through a relaunch, maybe you can spare your thoughts about this website – what you want and don't want to see, what has to be improved and so on. TWO random winners will be picked by Tuesday 11th October 2011.
It would be a HUGE help if you could spare a minute to do so. I've simplified the process so you just choose your answers instead of writing anything.
Hey, wait a minute I thought you've said you did a postcard! Indeed..Give me a shout out or better tips that could improve this site, either through the specified link, comments, email, Facebook or Twitter. The top 5 will receive my specially designed postcard made months ago. So if you don't win the Moleskine Travel Journal at least you'll get a postcard.
If you're selected, I will request for the address for this postcard to be sent to, all the way from London – free of charge.
Thanks for the Fantastic support!
I would literally stop blogging if I'm not able to share my travels with you out there. That includes my friends and families. Most importantly, this blog has developed into a very important personal journey.
It's been a blast year, with many ups and downs.
Stay tuned! Hope to see you soon on the new relaunch website!