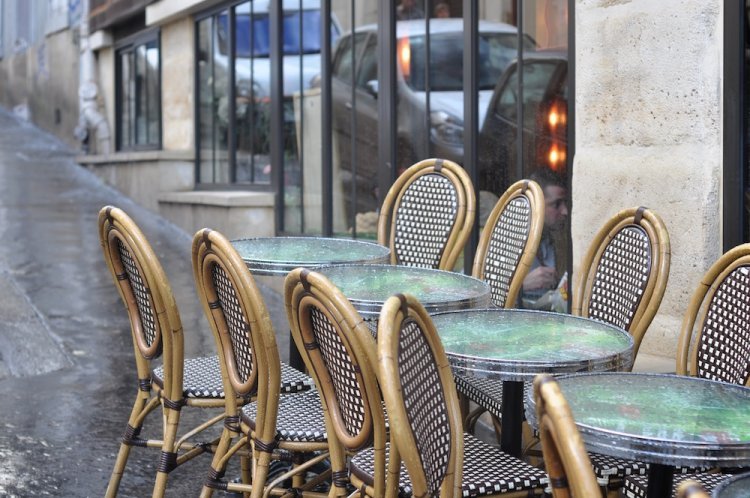 There's no such thing as a perfect travel
Not for me at least. There are times when my accommodation booking got mixed up resulting myself to be downgraded to a smaller room. There are times when I go to buy food or drinks only to find a cheaper supermarket selling the exact same thing around the block. There was once a taxi driver dropped me at the wrong side of town, resulting me to take 2 additional taxis to get to my ultimate destination.
But none of this has ever disappointed me more when..
it rains!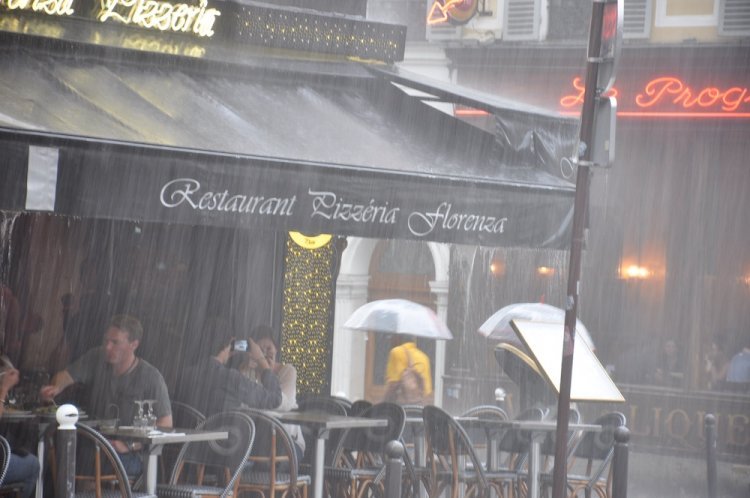 That's what happened on my recent visit to the magnificent French capital. I was walking around Montmartre with my flatmate Stephen in search of the road to Sacre Couer when it started pouring. Oh hell.. I thought to myself. Luckily we were near enough to a cafe to find a shelter whilst it's pouring.
the rain poured heavily
So heavy that it could easily be mistaken as a tropical storm. I've never expected this to be happening in a European country such as France. I know that London did start to have this sort of rain once in a while for the past 2 years. The heavens showing disgrace to global warming inflicted by us.
When your stay in a city is really short. Sightseeing could give way to relaxing and slowing down the pace. Rain wouldn't normally help.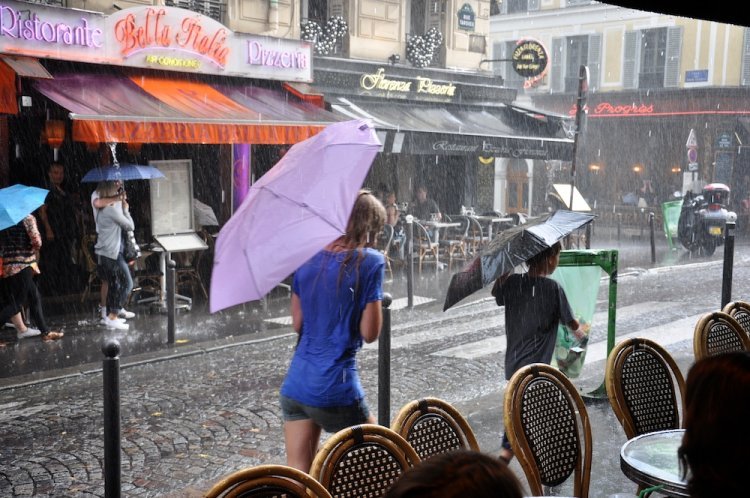 But then,
it's not as bad as I thought
This being Paris, a cafe society where watching time passes by is in fact a noble social act. People watching during the rain is actually as good as watching during a clear day. I see tourist covering themselves up with transparent plastic raincoats given to them from the sightseeing bus company. Parisians dashing their way in the rain to meet up with their other friends in another cafe.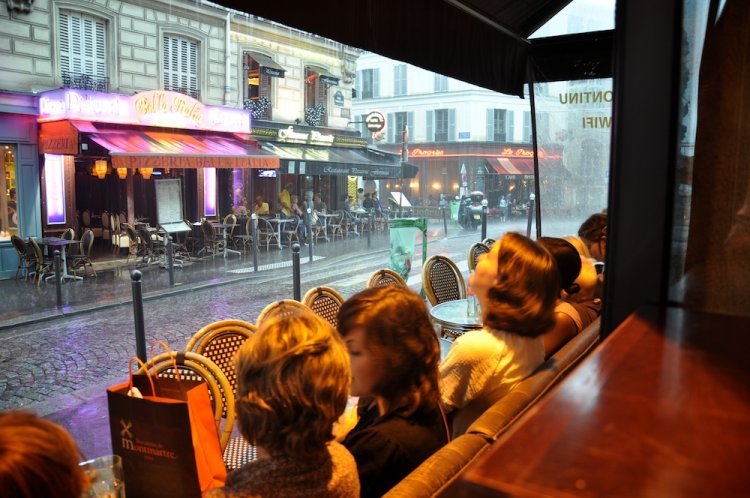 it was rather contemplative
The constant movement of people at an unusually faster pace. The sound of raindrops, millions of them hitting and splashing on the fabric pergolas. For once, people in the cafe was dazed with mother nature. Enjoying a different sound than human voices. Very enjoyable indeed.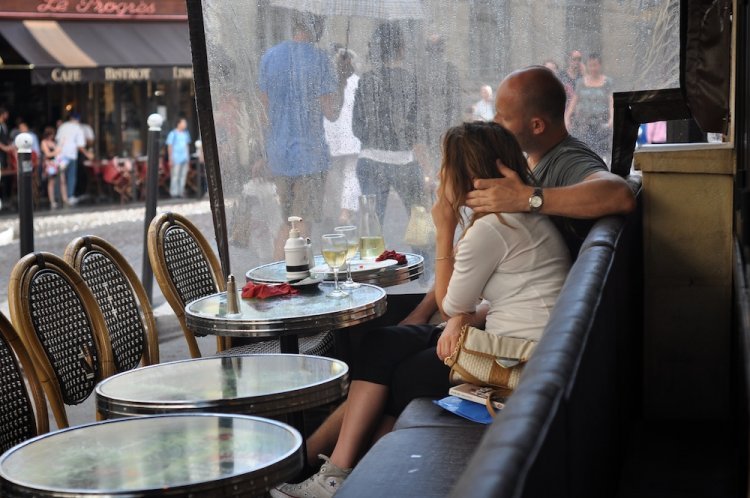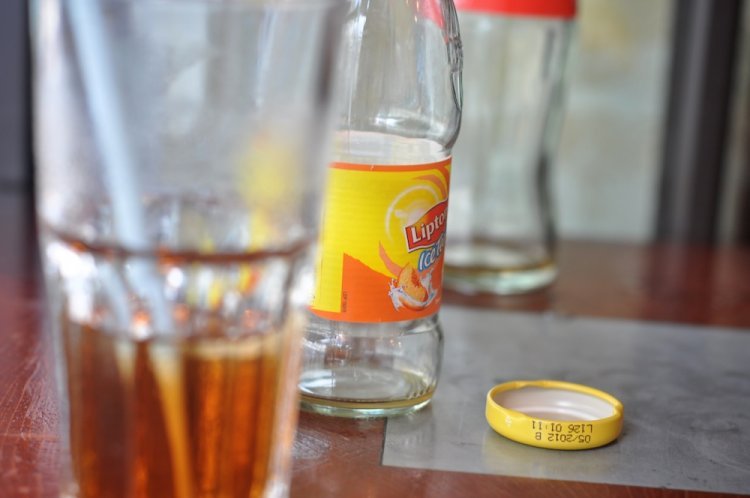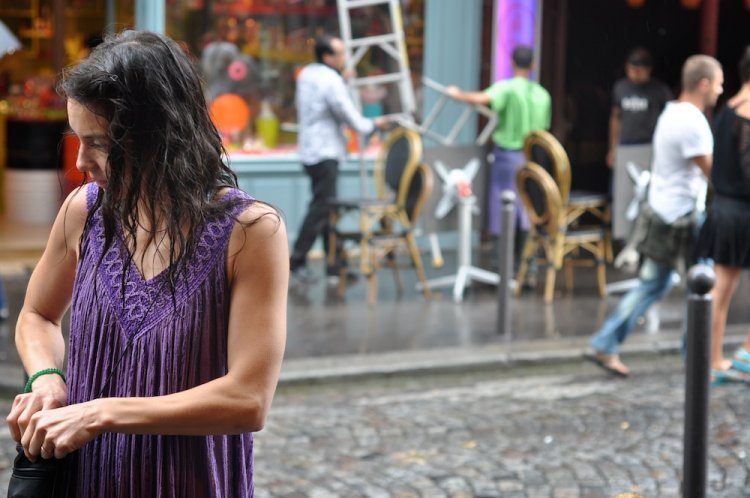 The next time it rains when you're travelling. Find a cafe and spare a thought. Enjoy the rain and the calmness it brings. You won't be disappointed with your travels anymore.