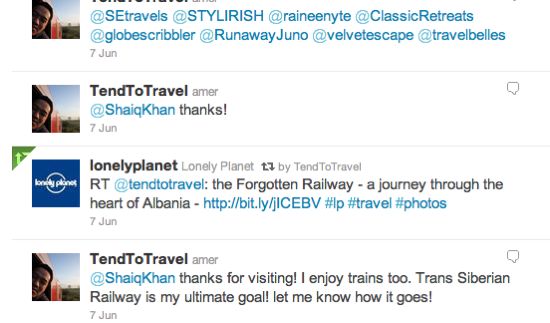 Dear Lonely Planet,
Thank you for retweeting my post entitled 'the Forgotten Railway – a Journey to the heart of Albania'.
Approval
Finally, and yes finally I have one of my experience approved by you. That, despite going to places I've never thought before just to find a lonely planet experience of my own. You have succeeded to brainwash me of how cool and original your travels were. Some people find I'm sad.
According to you, It should be followed, I should be original.
What a Success
You know how often I've put that famous LP hashtag you ask everyone to do so. I've written over 100 post and have been tagging your brand name to my travel tweets way too often. To date, more than 30 of my articles had an #LP tagged. If you consider how many times I tweet for each article, that would total up to more than 100.
Yes, 1 out of 30 is a great success. Fantastic! Awesome! Exhilarating!
With the power of your single retweet, you have instantly doubled the amount of readers I get within a day. 235 unique readers. It's meagre to any bloggers standard. But I'm happy and 235 is a big number for me.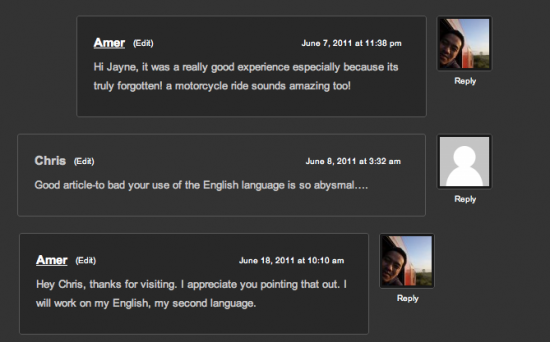 In your face
For the first time, a visitor gave me a negative comment that I believe came straight from the heart. It says 'my use of english is abysmal'. It took me 10 days before I've finally decided to publish it. I believed this is true and I will definitely work on it. Give me a chance, English is my second language. I'm not even a writer, just an ordinary folk who loves to travel. Thank you #LP for opening this up to me.
So now what?
Hopefully, one of my post will be retweeted again by you. Based on my calculations, it should be on my 200-ish post, my 3000th tweet. Not that far ahead, only in 9 months time if I'm lucky. In the meantime, I will continue to travel finding another adventure in some other unexplored territory.
Maybe you can help me? tell me what is really a lonely planet experience? Is it eating at the thousands of restaurant you suggested me in your guides? Or visiting one of those millions of attractions approved by you worldwide.
Do I need to be original? What about going to countries you don't even have a guidebook yet? Like Albania? I'm a little bit confused here. But anyway, thank you for retweeting my Post that day.