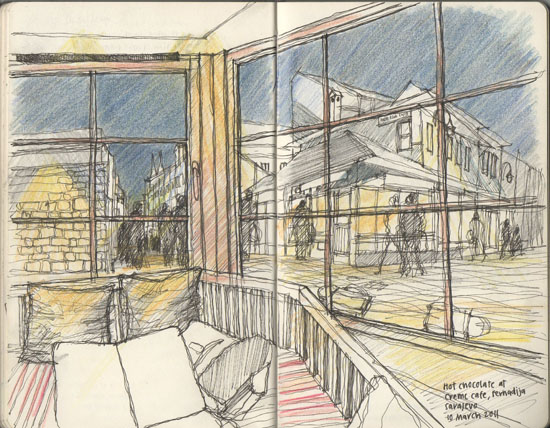 Lazing around in an empty cafe on Ferhadija. Managed to put in a bit of colour to show how cosy the space is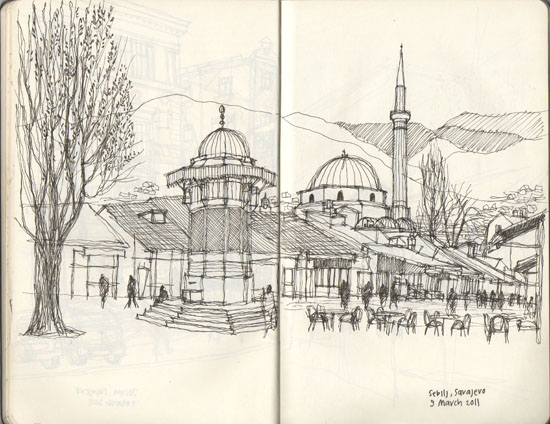 View of Sebilj, taken from PJ Zeytin in the centre of old town Sarajevo. Whilst drawing this scenery, Mirsad, a local waiter pointed out many features that I've missed out. With communication barrier between us, he'd quickly drew what he'd wanted to point out on my receipt. The surrounding landscape adds to the charm of this old town.
Single storey shops and cafes line up the street in Sarajevo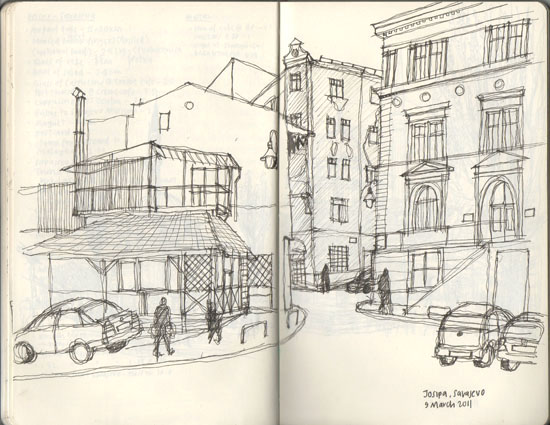 I was walking away from the market and was instantly directed to the tunes from the music school. I've decided to wander around the neighbourhood and found an interesting junction to sketch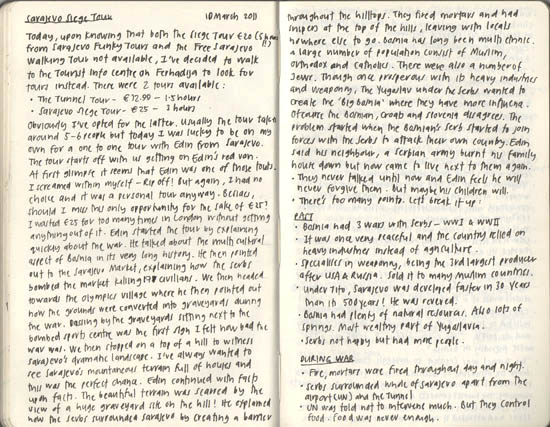 I was interested to learn more about the Bosnian War, what better way than to get a personal guide who knows it all
I was intrigued and shocked looking at the shelling marks on a residential block on the front line. A scar on every brick. I started to wonder what kind of story does each bullet hole represents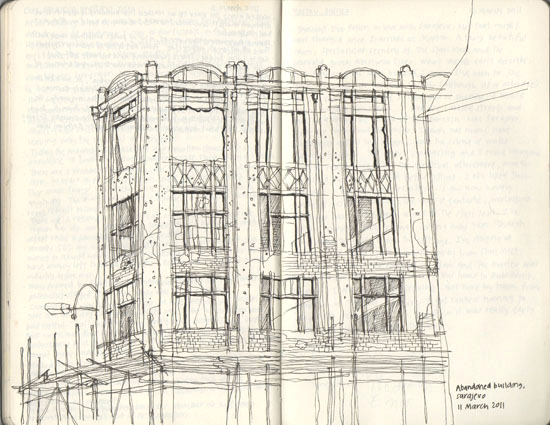 Worse still, moments away from Ferhadija, a burnt down building lies hopelessly in the heart of the city even after 17 years since the war ended.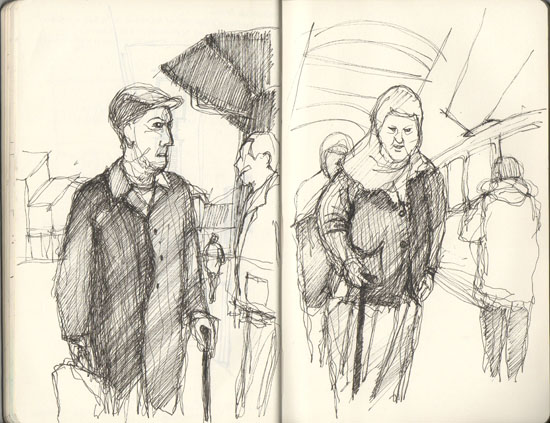 I wondered if the younger generation doesn't forget nor forgive, what runs in the minds of the older generation? In Sarajevo, each person, corner and mark tells a story
_____________________________________________________________________________________________________
Related Posts
Visiting London in Sketches
China in Sketches
Jordan in Sketches
Budapest in Sketches