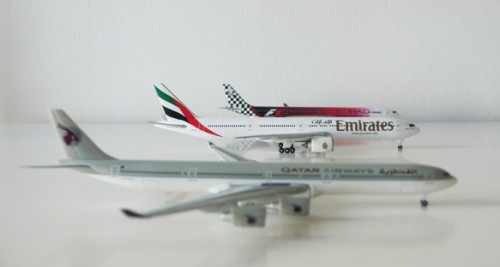 A lot of people asked me how I've got upgraded many times and why I like connecting flights at Abu Dhabi. Well this is the story.
I go back home to Kuala Lumpur a couple of times a year to see my family and friends. Being a lover of all things airports and airplanes, I tend to do some research before booking my flights not just to find great value but also see which level of service I will be offered by different airlines. Back when I was a student, I tend to fly with Malaysia Airlines, the quickest way connecting London and Kuala Lumpur. It takes about 12 and a half hours on a non-stop flight. It was quite a tiring flight, despite that Malaysia Airlines has done a fantastic job with its inflight service and also provides the biggest pitch room in Economy Class today. But then, being the only carrier to fly direct, ticket prices remain very high on this particular route. By the time I have my own salary, I've realised that there are other options available.
Then came Emirates. Being relatively cheaper than Malaysia Airlines (MAS) Emirates provides brand new aircrafts, seats and the best inflight entertainment system there ever is. So there must be a catch? Yes, no airline is perfect and Emirates presents a narrower seat and smaller seat pitch and of course having to change planes at Dubai International old terminal which is similar to the level of chaotic to London's very own Heathrow. Having said that, I actually enjoy doing stopovers be it at Dubai or Doha. It's good to stretch your legs and eat proper food on a long haul journey. Sometime I also get a proper sleep like the sleeping lounge at Doha.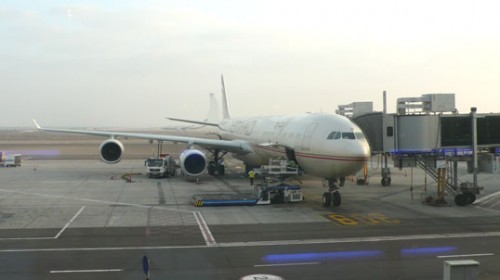 Etihad Airways and Etihad Guest Frequent Flyer Programme
Then, I've discovered a third Gulf carrier – Etihad Airways. This relatively new airline also provide cheap tickets but more importantly a connecting flight at Abu Dhabi which is less busy than Dubai. After enjoying the first 2 flights with them, I've also discovered about airline loyalty programmes and its benefits. I'm sure you've read a lot about this already from other travel bloggers. After analysing various frequent flyer programmes including the ones from Emirates, Qatar Airways, British Airways and Malaysia Airlines, I have concluded that Etihad's Guest programme suits best for me today. The benefits are tremendous and they did an excellent job to satisfy their frequent flyers. Today I'm continuing flying with them as well as enjoying my privileges as a Gold Member.
Getting to Gold status is not that easy (at least for me). You will need to fly at least 50,000miles within one calendar year – that equals to flying London – Kuala Lumpur on 4 return flights. But then, Gold is the highest status you can achieve. Silver is not bad either. You will have to collect 25,000 airmiles and it gives you great benefits including lounge access and extra baggage allowances. After a lengthy introduction, I have listed below the privileges of being enrolled in an Etihad's frequent flyer programme according to a typical flight journey timeline. So this is how my journey starts:
Business Class Check-In and Extra Baggage Allowances
Even though if I travel in Economy, being a gold member I can check in at any of their business class check-in counters. Of course sometimes the web check-in counter is usually queue-free (that's a tip for other travellers). Besides that I also get to check-in an additional 15kg of luggage.
Lounge Access and Five Star Dining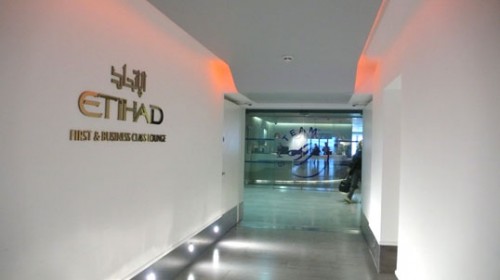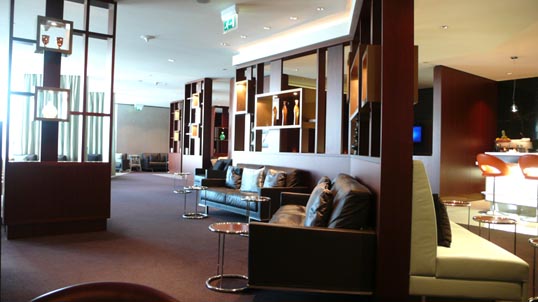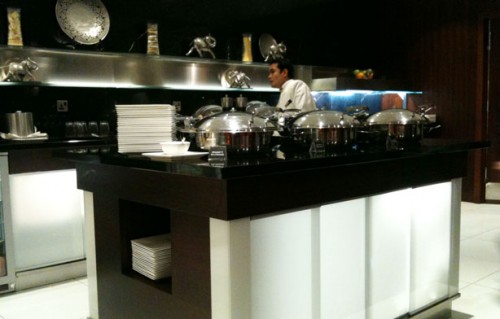 Before boarding, I would get access to all Etihad Airways lounges including the brand new one in Heathrow Terminal 4 where they serve excellent roasted duck ordered from the kitchen and which is currently my favourite airline lounge. A connecting flight through Abu Dhabi would guarantee me a great selection of free hot meals and drinks at their lounge as well as great views of the tarmac and runway to please my plane spotting pastime. I have to admit, Etihad lounge food is really really good! The airline has done an amazing job maintaining the quality and quantity of the food. The lounge also stocks a great collection of books and magazines to keep me occupied.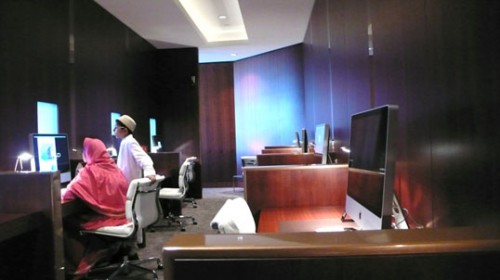 If this not enough, there is always the business centre available where I could spend my time on the 27″ iMac's updating my emails. The Etihad lounge in Abu Dhabi also has a business center and a sleeping room which I have currently not found a use for yet. Though it tends to get crowded during the morning and late evening rush, I could easily move from the lounge in Terminal 3 to the one in Terminal 1 bringing a guest with me.
Sometimes, before boarding a flight, I would make use of their shower facilities. It's a great way to feel refreshed before flying again. The lounge in both London and Abu Dhabi also provides a Spa facility by luxury spa company the  Six Senses. Though I've yet to try this out.
Priority Boarding
I also get to board the plane any time I want which I find to be a luxury since I don't need to queue any more. I hate queueing. I don't understand why people would all rush to get onto a plane even if their seats are clearly marked on their tickets. I am usually one of the last people to board a plane.
Upgrades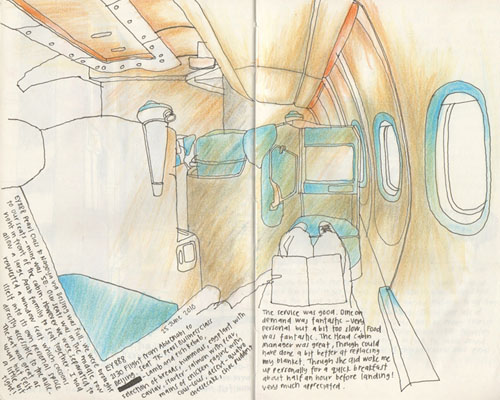 Occasionally, being a Gold member entitles you to be upgraded at the boarding gates. Unless you use your airmiles, this is purely luck and depends whether the flight is overbooked or not. Within a couple of years, Etihad Airways has provided an excellent premium product which has seen it won the titles the World's Best for both Business and First Class product.
Fast Track Immigration and Priority Baggage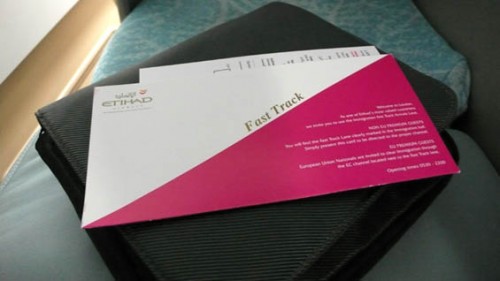 One of the main reasons I fly with Etihad is because they provide me with a Fast Track immigration to where ever I fly. This is extremely handy considering that a typical queue at Heathrow takes more than an hour. They also provide me with Priority Baggage delivery meaning that my bag should be the first to come out on the conveyor belt. Though this hasn't happen on my last trip with them.
Generous Airmiles – Earning and Redemption
It's very easy to earn airmiles with Etihad. Miles earned are based on travelling classes and not on what sort of economy or business class tickets you've bought. Not many airlines do this anymore. Besides that, you can easily spend your miles at anytime you want.
Simply a Great Designed Airline
Though this subject doesn't apply to a FFP article, I do travel with Etihad because I found them actively changing how airlines are working. Amongst them are the Inspired Dining that applies to all economy class passengers, the Dine Anytime feature for premium passengers and the award winning Business Class seats and First Class Suites. I also liked the light champagne exterior of the planes especially when reflected with the direct desert sun. I've also found myself enjoying their boarding music, something I've never realised before when flying with other airlines. The simple but elegant uniforms and international crews also adds to the brand quality.
Thank you Etihad Airways for making flying a great experience!
—————————————————————————————————————–
Related Articles
Airline Review; Etihad Diamond First Class
Airline Review; Etihad Airways Business Class – Dine Anything Anytime
Airline Review; Etihad Economy Class
—————————————————————————————————————–