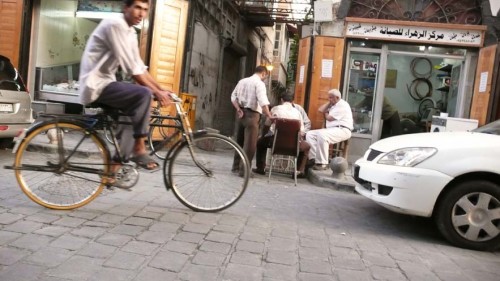 Like most of the time when I'm travelling, I'm generally ill-informed about places that I should know or I've passed through but not knowing anything about it. One of them is Street Called Straight. After visiting the Umayyad Mosque (and feeling very happy about it), I've started to wander around the old city not knowing exactly where to go. I was just hoping I could find something interesting on the way.
Well, that interesting 'thing' happened to be this Street Called Straight. I knew it was slightly different to the other alleyways in the Old City. It was in a way, nicer, more organised and the buildings look well maintained. Having said that, there weren't as many locals as there is elsewhere. After passing the Roman Arch, I knew there was something really special about this place. Out comes the guidebook and… hold on a minute, why is it named Street Called Straight?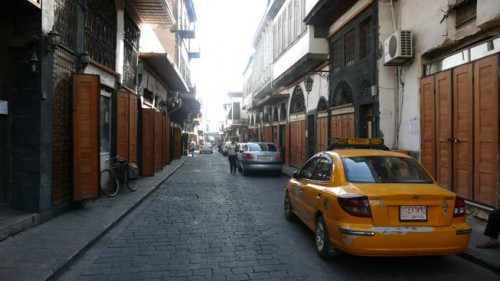 Street Called Straight is taken from the Latin word 'Via Recta' and is the longest straight thoroughfare cutting through the Old City from the east to the west. The street has been mentioned in the bible having been visited by St. Paul. Originally designed during the Greek period, the road was made as a collonaded street under the Roman rule, where it is flanked by two gates at the end. Some of the columns could still be seen today near Souq Medhat Pasha.
Today the street is divided into 2 sections, the first running from the west is Sharia Souq Medhat Pasha and cutting through the east is Bab as-Sharqi. Part of Sharia Medhat Pasha has been turned into a souq under the Ottomans. This part of the road plays an active role in Damascus society where activity of selling and buying could be widely seen. Bab as-Sharqi from my point of view, turned into a more preserved tourist friendly section, where despite finding many local shops you could also find mosques, churches and synagogues along the way.  This part of the street showcases how different faiths collide in Syria, making it an interesting walk.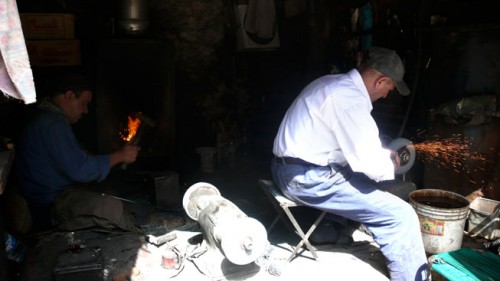 Travel Related
Discovering Syria
Travel Resources