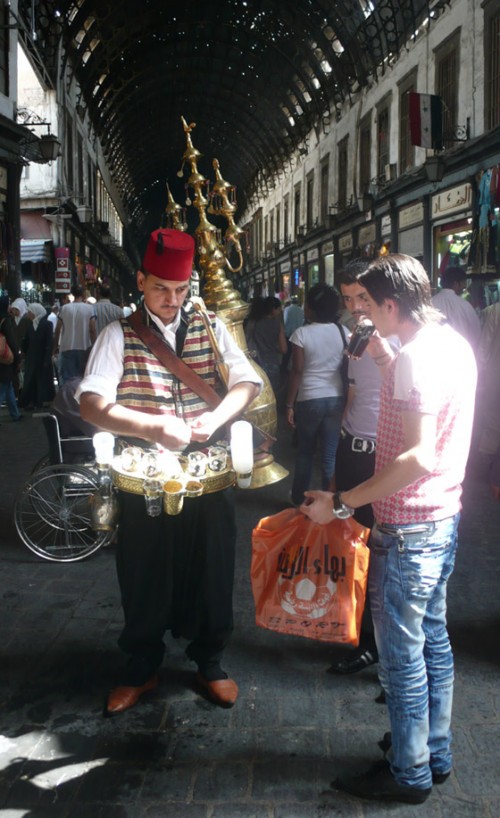 Souq al-Hamiddiyyah is the largest and most central souq in Damascus. The souq is ideally located within the Old City walls and next to the Umayyad Mosque and the Citadel. This covered souq sells a multitude of daily items mostly marketed for the locals. It sells anything from clothes to beddings, from toys to made to order perfumes. It also boast numerous cheap food stalls and tea sellers ready to hand a cup of oriental tea. However one of the most famous stall is actually a well established ice cream cafe that would entice many travellers.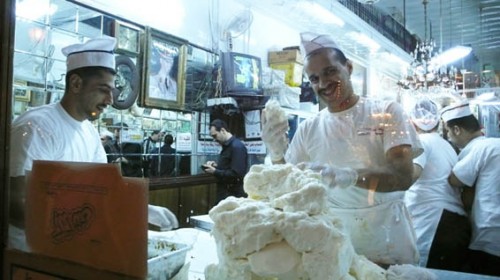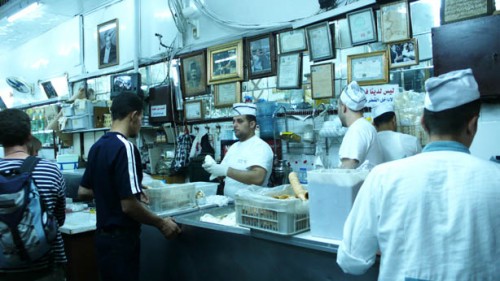 Bakdash is arguably one of the most famous ice cream parlour in the Arab world. The cafe is known widely for its pistachio hand made ice cream and attracts a large number of visitors through its doors everyday. Talking about visitors, I don't really see many foreigners but mostly local families with their excited kids. The queue is always there and everyone is trying to grab their hands on these tastefully made ice creams. The taste topped with pistachio nuts is great but the texture is a bit elastic. The ingredient includes milk and sugar together along with mastic and salep, an agent made from the roots of an orchid.
The shop effectively greet visitors through its playful window display, showcasing how they make the ice creams. Once you've stepped inside the simple and dated interior, you will realised how proud the owners are about their achievements. Portraits of people including important figures are hung next to various certificate of excellence. Simple and good advertising.

Travel Related
Discovering Syria
Travel Resources