Which Gulf carrier should you fly with?
by
Amer
on
Nov 4, 2010
•
2:41 pm
5 Comments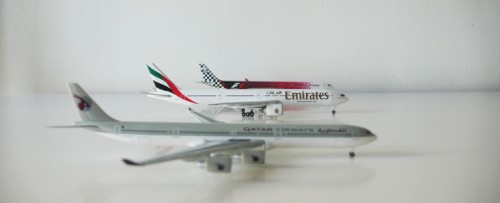 —————————————————————————————————–
—————————————————————————————————–
Fastest Growing Airline in History
Twenty years ago, the only Gulf airline one would most likely fly out of London's Heathrow is Gulf Air. Operating out of Bahrain International Airport, Gulf Air was arguably Middle East's regional carrier, being a national carrier for the oil rich states of Bahrain, Qatar, Oman and the UAE.  A few years later, cutbacks were made out of Dubai and a new airline was born – Emirates, one of the largest and most successful airliner in the world today. The late booming of Dubai and the Gulf region has seen a tremendous growth of the Middle East airline industry. Soon, other states follow suit. Qatar Airways and Etihad Airways was born. Then, Oman Air recently upgraded their planes though not as competitive as the other big 4.
It usually takes awhile for an airline to really grow their network and customer base. Legacy carriers were coined in to reflect this. This includes world-famous airliners such as Singapore Airlines, Malaysia Airlines, Thai, American Airlines, United, British Airways and Lufthansa are all over at least 40 years old. KLM is in fact nearly 100 years old.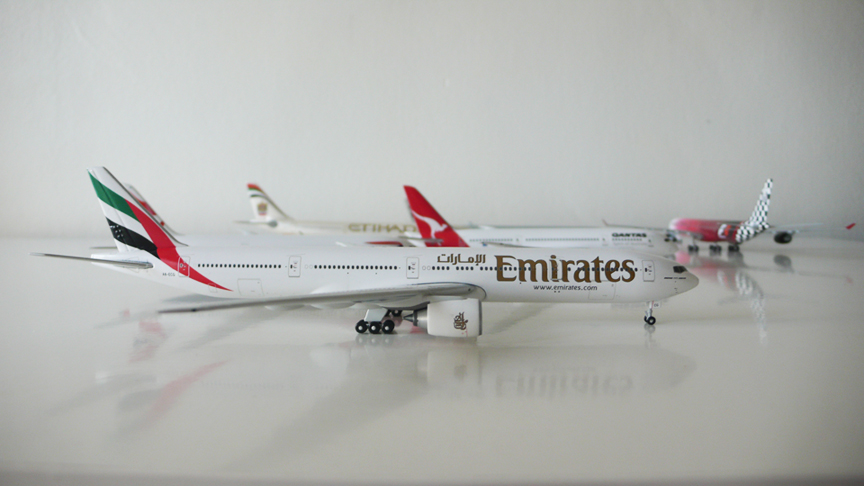 However, this does not apply to the Middle Eastern carriers. They are more successful than traditional airliners. Emirates, need no introduction today. One of the world's largest carrier and now a global brand sponsoring major sporting clubs, events and even stadiums.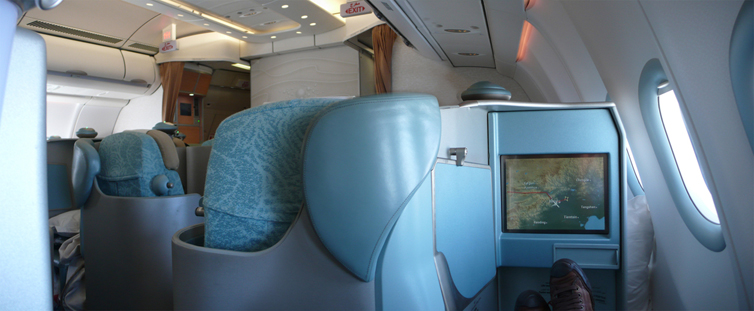 Etihad Airways, originated in Abu Dhabi, the other competitor to Dubai's Emirates has been regarded the world's most fastest growing carrier. Fast growing does not necessarily compromise on quality. Etihad Airways has been voted in 2009 as having the World's Best Business Class by Skytrax, the world's largest airline survey company. They have miraculously triumphed over world-famous Singapore Airlines. They then continue the onslaught this year by winning the World's Best First Class, providing private suite to each passenger.
Qatar Airways meanwhile has successfully retained their 5 star rating, being one of only six airlines in the world to achieve that rating. Qatar Airways is very confident of their quality of product that they're now using the slogan 'The World's Five Star Airline' as part of their aggressive marketing programme.
Which Airline and How to Choose?

The three airlines have created a major stamp in Europe particularly London. With a combined of 18 daily flights out of London alone, the three airlines connects London with over 100 cities  in all six continents. This breakdown only refers to flying with Economy Class, like I always do.
Aircrafts
Using the latest aircraft is as important as providing top quality inFlight services. All 3 airlines uses brand new aircrafts. A brand new aircraft usually has a quieter cabin and upgraded entertainment system. Winner: All 3!
Seat Pitch and Width
On long haul flights, typically in economy, the seat is actually the biggest factor of comfort for passengers. Even an inch goes a long way. Qatar Airways 34″ seat pitch is the best in the world (together with Malaysia Airlines, Kingfisher, Thai Airways and Asiana). A good seat pitch translates to comfortability. Winner: Qatar Airways
InFlight Entertainment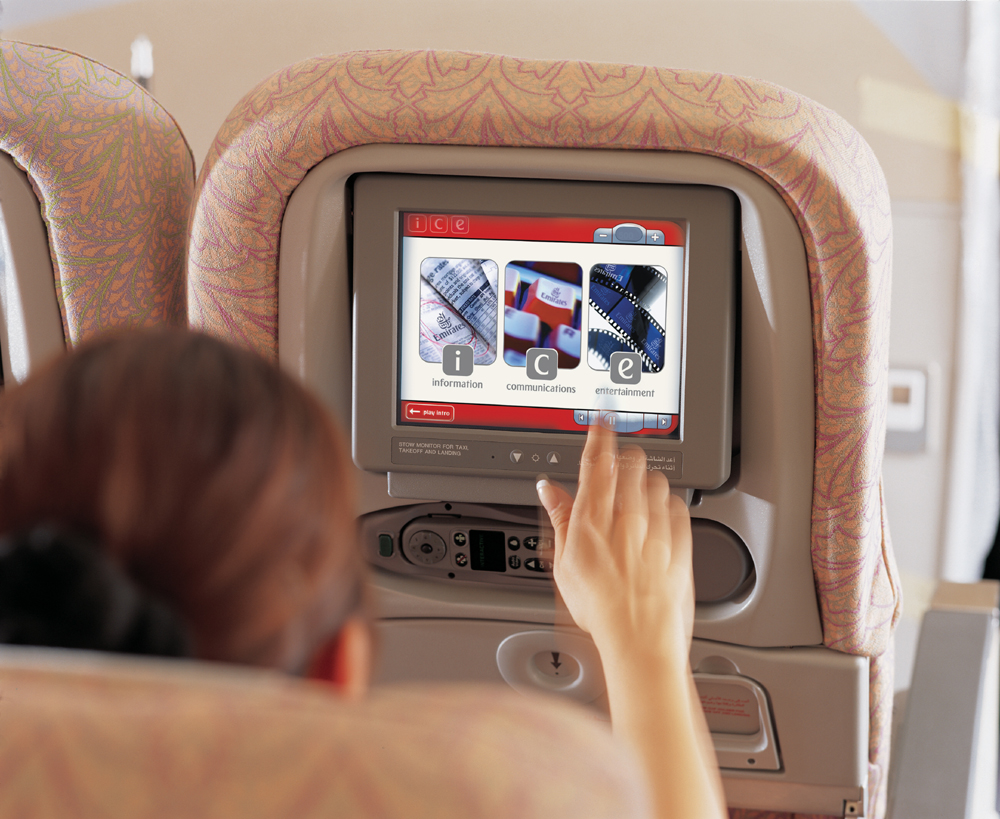 This is an industry standard especially on long haul flights. You should however need not to worry. The three Middle Eastern carriers are industry leaders in this category setting the worldwide benchmark. Emirates has the world's best Entertainment system. Winner: Emirates (to read Emirates flight review click here)
Food Quality and Quantity
A great airline is an airline that provides good quality food even in Economy. The three airlines has a world-class facility dedicated to Gourmet Catering. A range of dishes are usually created specifically for a destination. Winner: Qatar Airways
Cabin Crew and InFlight services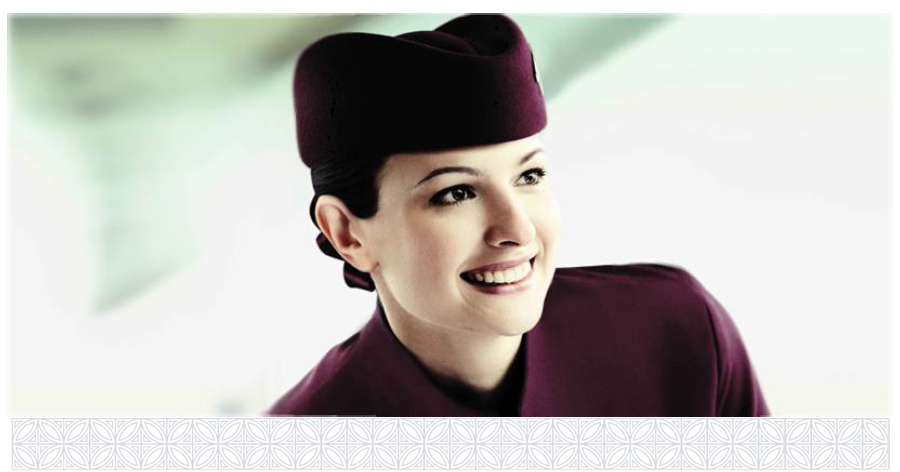 Usually, an airline is defined by the quality of their cabin crews. This includes how they treat you on the plane, answering request and the added personalization of service (set by legacy carriers such as Malaysia Airlines). The three Gulf carriers has reinterpret the word a global carrier by really going global. These airlines typically hire crews from all over the world. However, communication between them would set apart the quality of service provided onboard. Winner: Qatar Airways
Availability of Cheap Tickets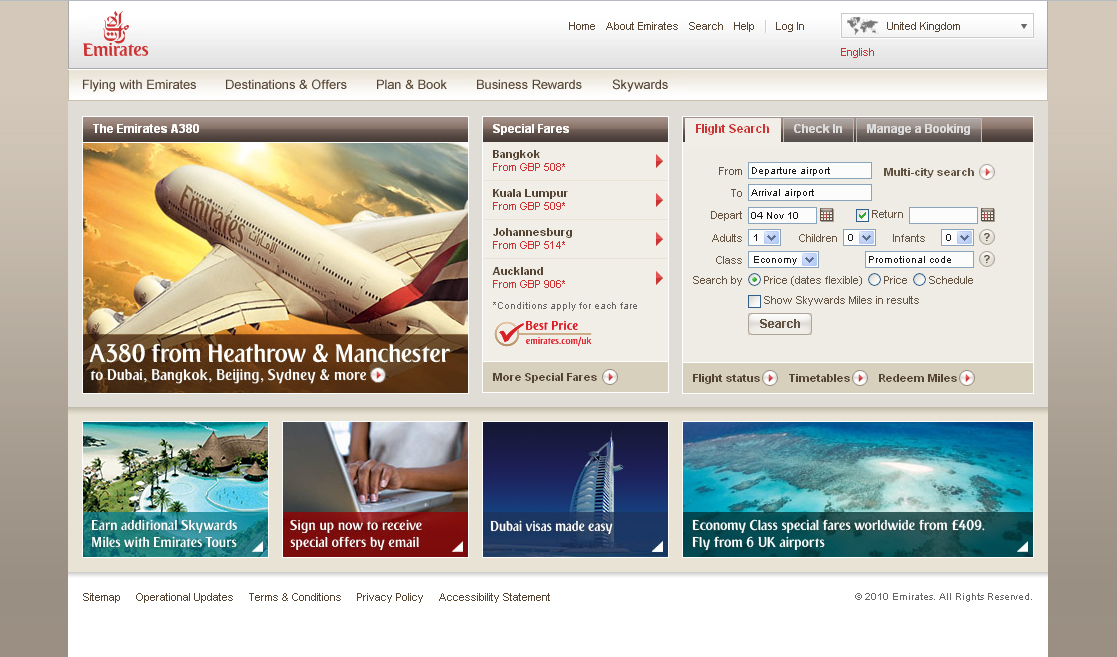 Competition usually resulted to the availability of cheap tickets. As an Economy traveller, the right price is one of their priority. Winner: Emirates (to read Emirates flight review click here)
Connecting Times and Airport Hubs
Most of us flying with any Middle Eastern airlines usually is connected to a different destination than the Gulf region itself. Therefore transit times and the comfortability of the transit airport itself is paramount. All three carriers provide a hub and spoke service, meaning all flights are scheduled to minimise transit times. The airport itself needs to provide all sort of facilities to their economy passengers. This includes great selection of restaurants with great prices, duty-free shopping and of course the internet and wi-Fi connection. Winner: Etihad (to read Etihad Airways flight review click here)
and the overall winner is: Qatar Airways
I am judging this by the overall product itself. For me the hardware should be complemented by a better software meaning great service. Qatar Airways is consistent in all categories. On a long haul flight having 900 channels of entertainment is excellent but not hugely necessary. Besides who watches more than 5 movies at any one flight?