This is what you see after climbing a few hundred steps whilst enjoying the magnificent view on the way. I remembered whilst drawing this, a local girl sat by and showed me all of the details I've forgotten to draw. These are the moments which makes drawing on site valuable.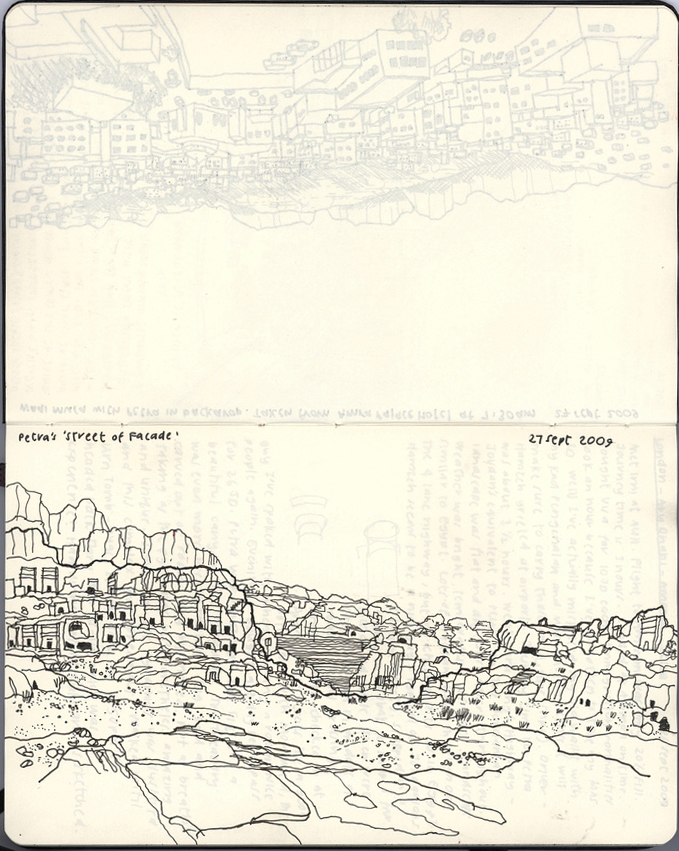 The sun was scorching so I had to find a shelter behind some rocks. Luckily I was facing directly the Street of Facade, therefore created this drawing. I've managed to pull in some crowd!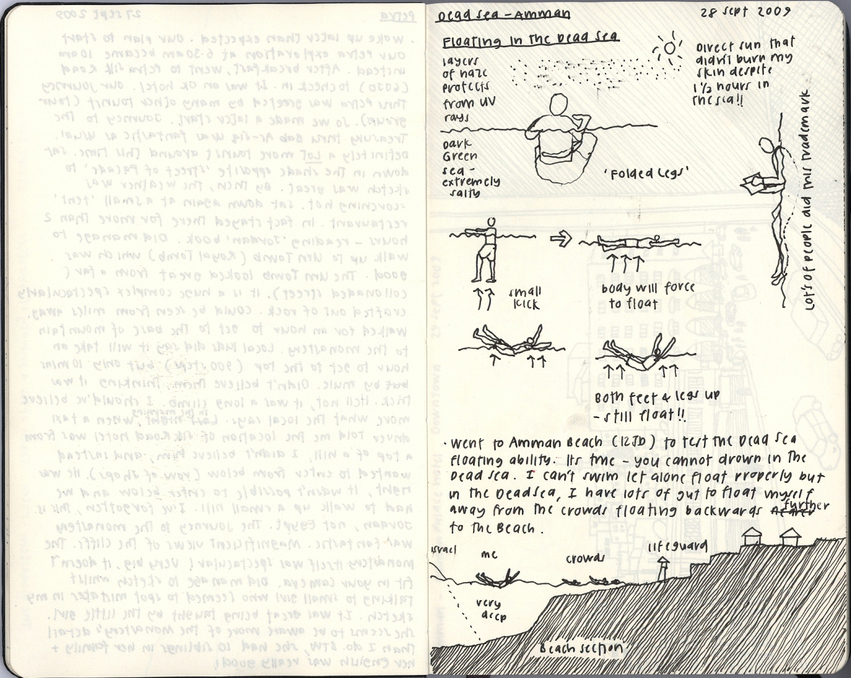 Dead Sea. The name itself is enough to convince me to stop over. My experience of floating there was unforgettable.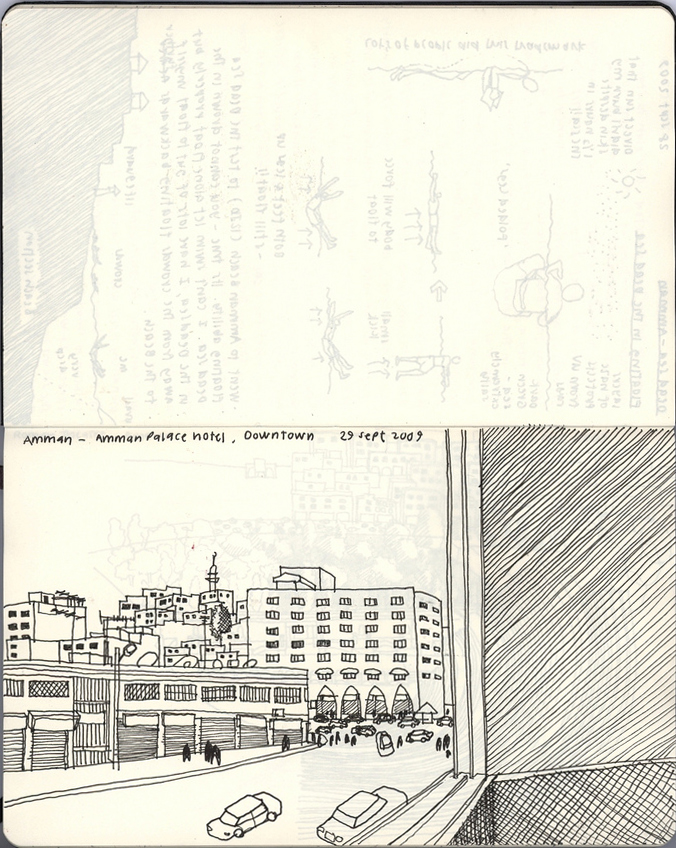 It was supposed to be the 'Best Hotel' in Old Amman. It turned out to be one of my worst experiences. On the plus side, it was close to the sites of medieval Amman.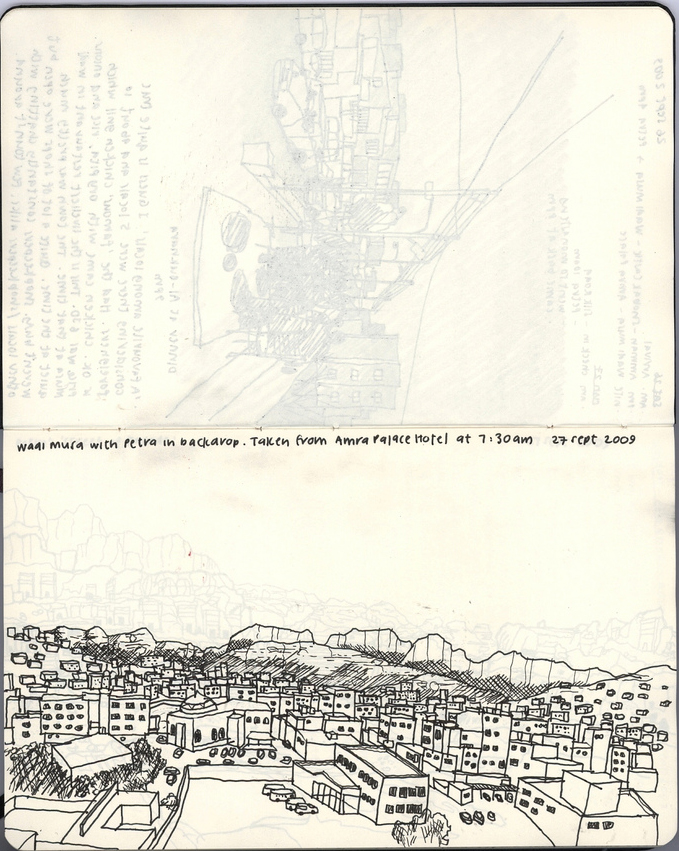 I drew this on my first day in Wadi Musa, the gateway to Petra. I remembered how the sunrise turns the whole canyon red.
_____________________________________________________________________________________________________
Related Posts
Sarajevo in Sketches 
Visiting London in Sketches
China in Sketches
Budapest in Sketches