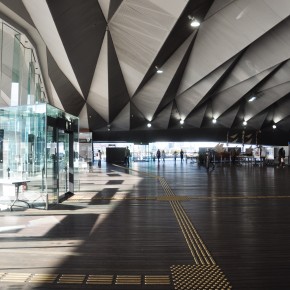 Was browsing through photos (or sketches) I wanted to upload today and came across a couple of images I really liked from my trip to Japan. The Yokohama Terminal was one of the architectural highlights of the trip yet it was one that I didn't plan upon visiting due to lack of time. Yet on...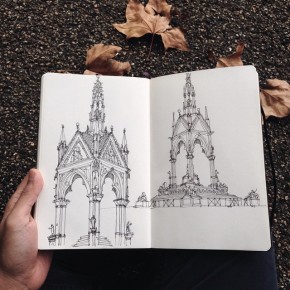 It was yet another cloudy afternoon. Having left Berlin just over 3 weeks ago, I was on a mission to visit the museums area in South Ken looking for an inspiration to draw London. It has been awhile since I've visited these clusters of world-famous museums (which includes the V&A, Natural History and the Science...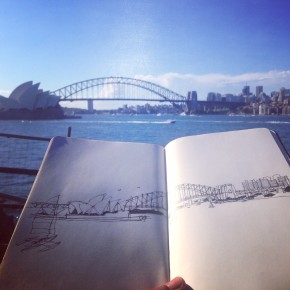 I can't explain how breathtaking this view is of the Sydney Harbour. Can't help but point out how great architecture could transform and define a city. Sydney Opera House is one of the most beautiful buildings I've seen. . Apologies. This sketch is not doing it a justice.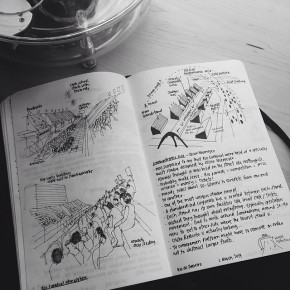 Sambadrome, Rio Carnival 2014 - Never realised that the main event was held in a purposely built stadium designed by the great Oscar Niemeyer in the heart of Rio de Janeiro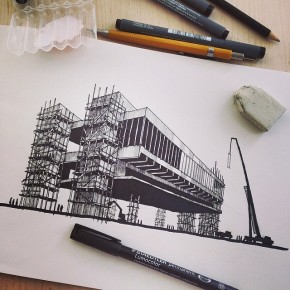 MASP Art Museum São Paulo under construction circa 1960s / em construcao cerca de 1960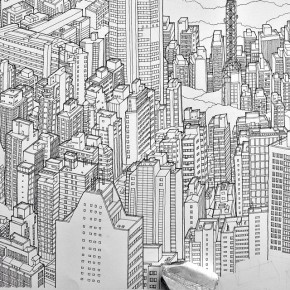 São Paulo - Cerquiera Cesar bairro / neighbourhood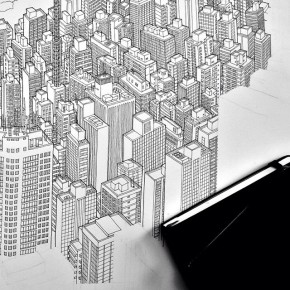 São Paulo - Aerial view at the beginning of Paulista Avenue, São Paulo's central artery for commerce and shopping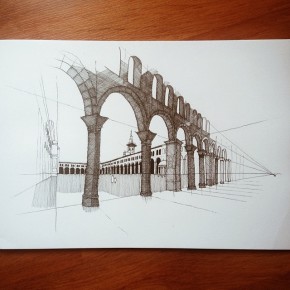 Arches of Umayyad Mosque in Damascus now severely threatened by civil war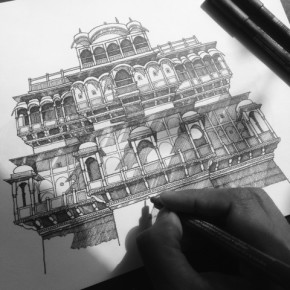 Completed. Jaisalmer Palace, India. The Rajasthan region has plenty of daylight. The palace is intelligent in that it incorporates many levels of depth into its design allowing for a beautiful play of light. Visited in 2012.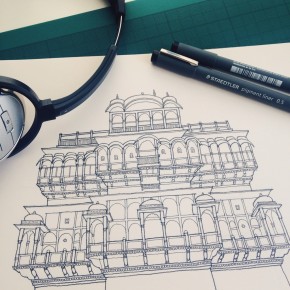 Jaisalmer Palace front elevation. India. In progress shot.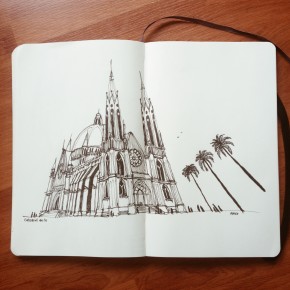 15 min sketch of Catedral da Se, Sao Paulo. There are times when I'm less worried about proportion or the level of 'realness' in my sketches. My ability to sketch depends totally on my mood at that particular time and space.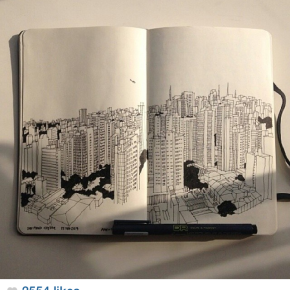 Had a great surprise yesterday when one of my sketches had been reposted by a Brazilian architectural and art instagram page and have garnered over 2000 likes!